tallnlankyrn




Posts: 452
Joined: 6/1/2006
From: Houston Texas USA
Status:

offline
Yay it's finally out!! I hope everyone has gotten or is going to get an ORIGINAL copy! So far I really like the cover and the disc covers too... so bright and pretty! Hopefully I can get some screen captures up for everyone soon.

Products Coming Soon:
Tan Co: Ngay Buon - Phi Nhung & Manh Quynh
Andy Quach 4 (already released)
MINH TUYET LIVE SHOW IN VIETNAM (with a preview!! It was Minh Tuyet singing Dung Hua Voi Em. I really want TTTN to release this soon pls!!)
DVD Hai Hoai Linh Ky An
DVD Hai Coi Ra... Nuoc Mat!
DVD Hai Hoai Ling Bach Tuyet 7 Chu Lun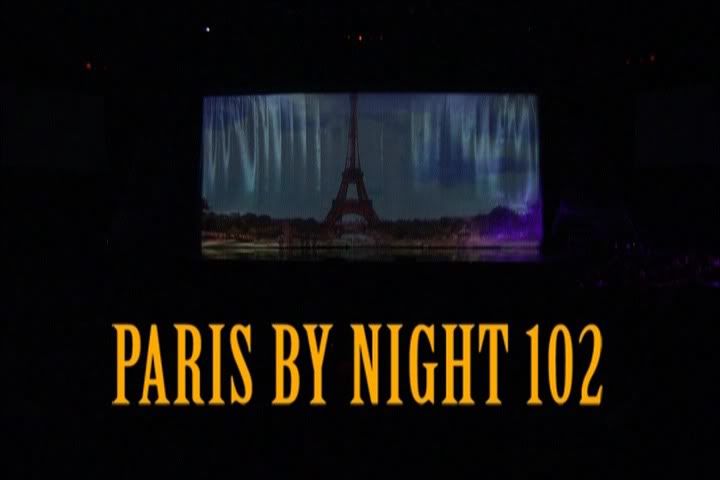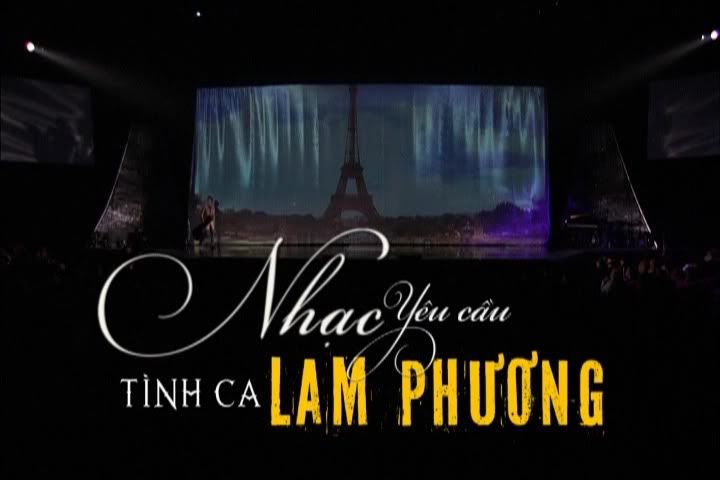 1. Mua Thu Yeu Duong & Be Yeu - Mai Tien Dung & Toc Tien: This was such a cute and fun way to open the show. The choreography was cute, really liked the outfits and Toc Tien and MTD are a really great pair together. Both are so natural on stage. Some were skeptical about this being the opening of the show and I will admit that the opening in PBN 88 with Doan Nguoi Lu Thu was a better opener since it was more upbeat and surprising since when I watched it in person it was exciting to see all those singers do the opening. Nevertheless this was still a great opening and I really liked how they had the screen showing the different sceneries in Paris and then it falls with a big flash of light.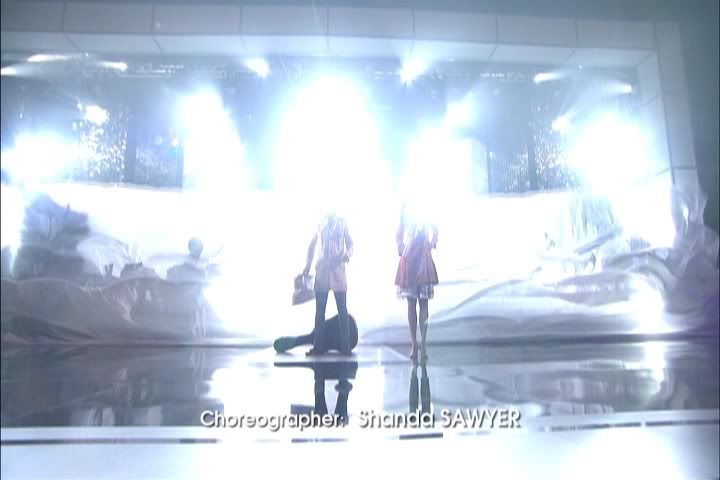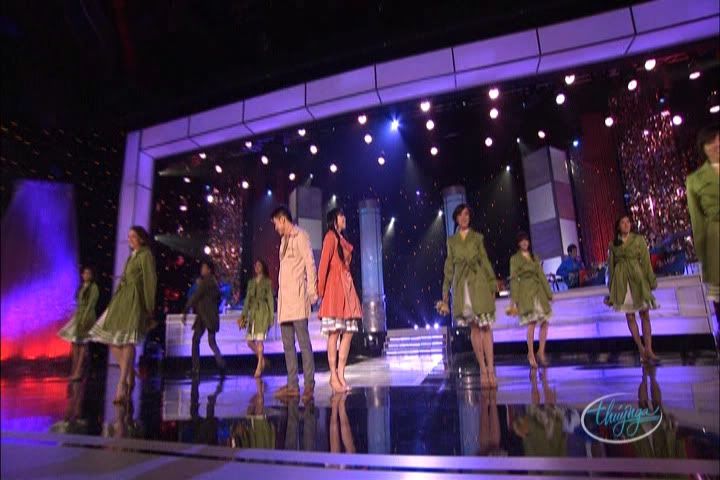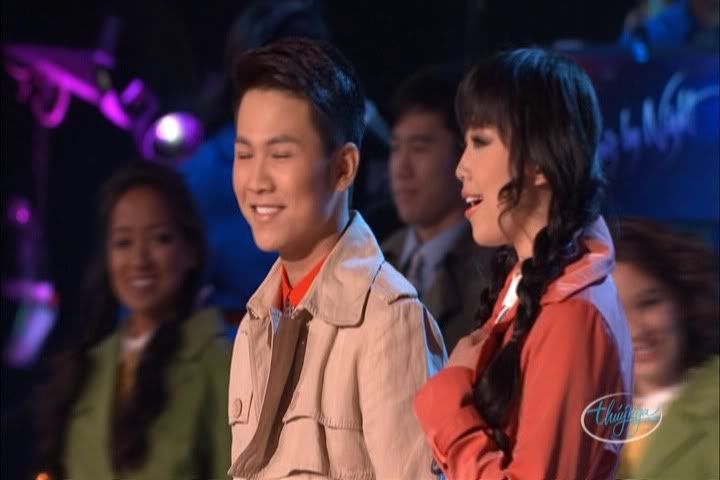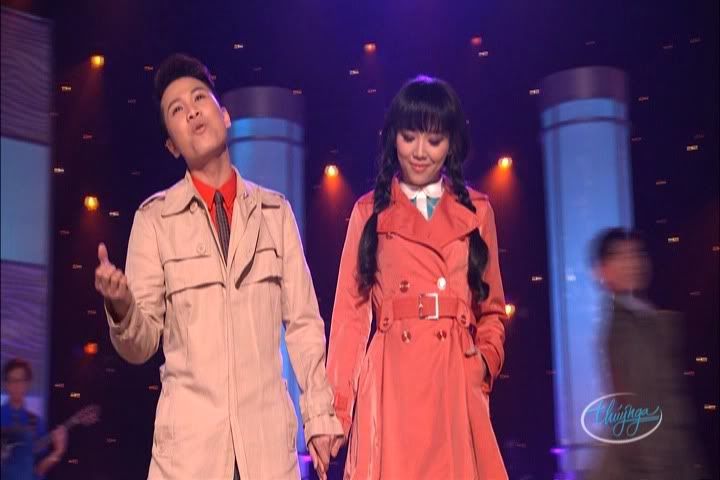 2. Mua Le - Thanh Ha: I've always loved Thanh Ha's voice... she can make any song sound good. And she sounds AMAZING LIVE! Great song choice and love her vocals and dress. She also shared a cute story with a little run in she had with Lam Phuong at the end of the song.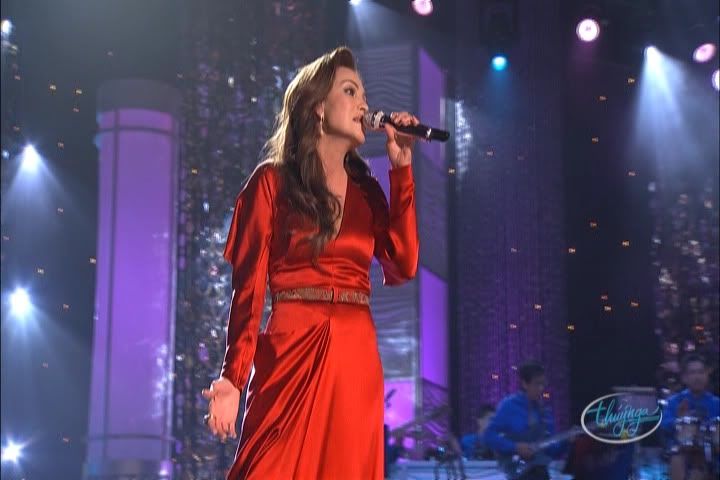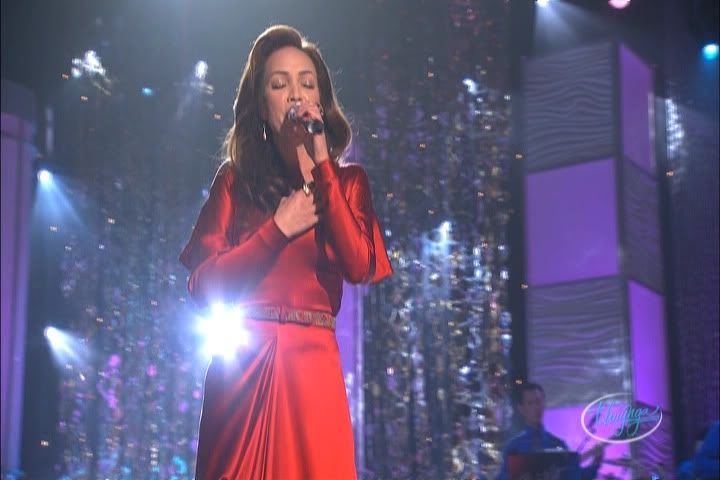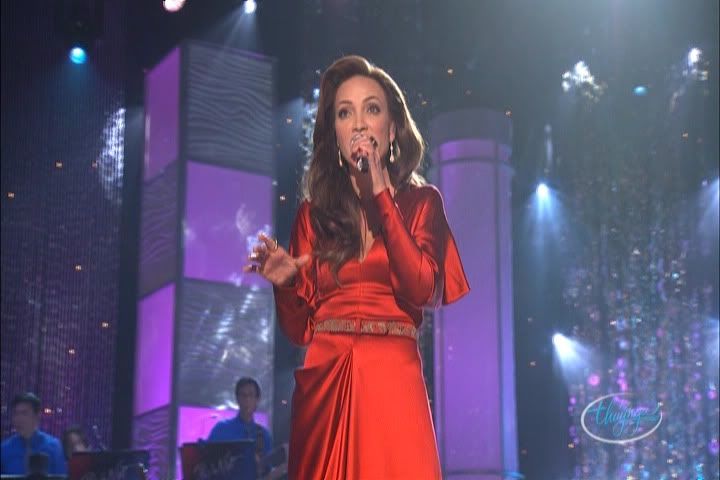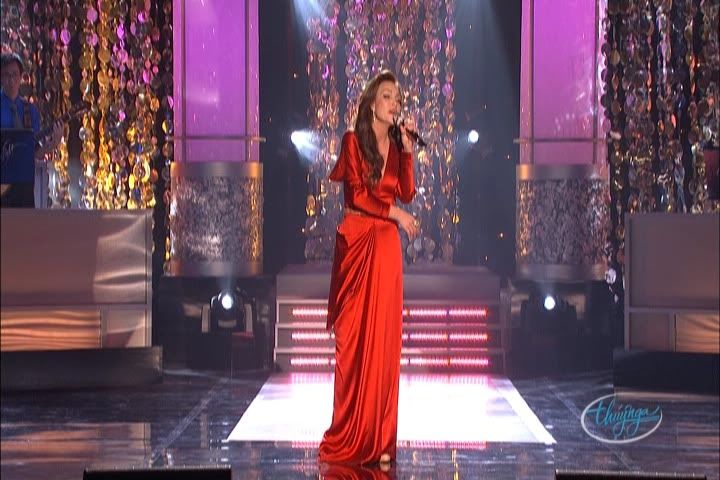 4. Tinh Chet Theo Mua Dong & Giot Le Sau - Thai Chau & Huong Lan: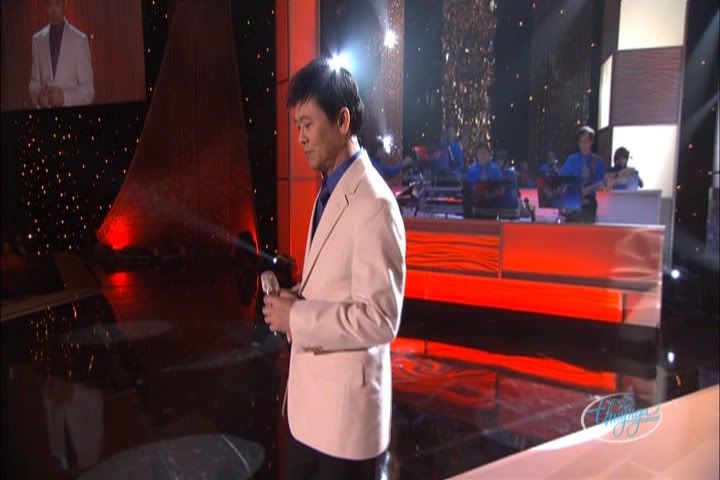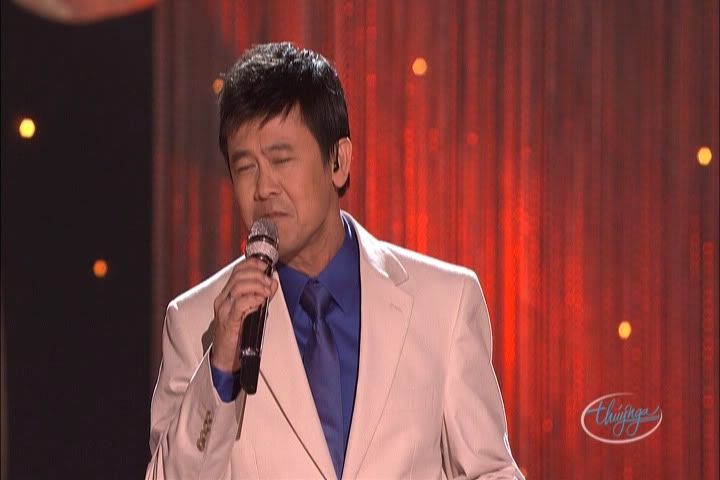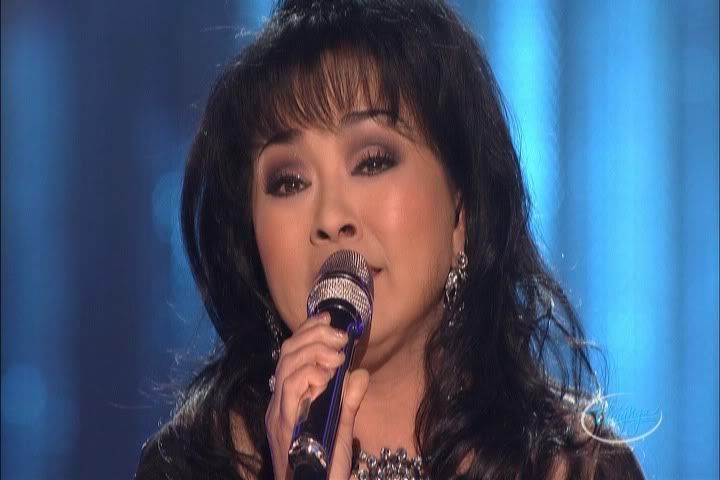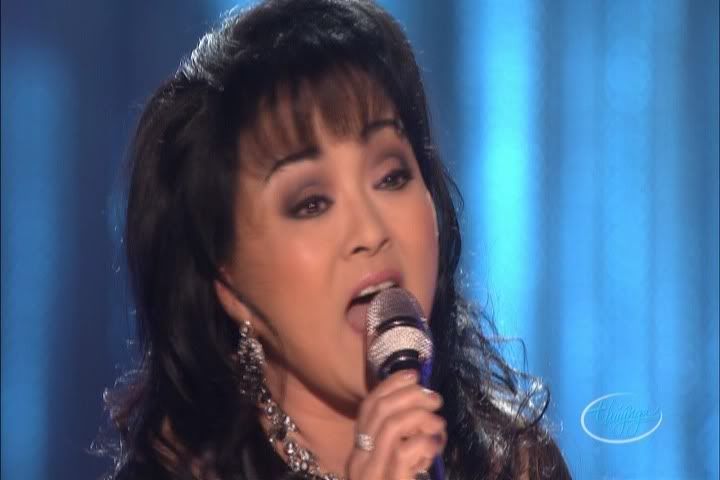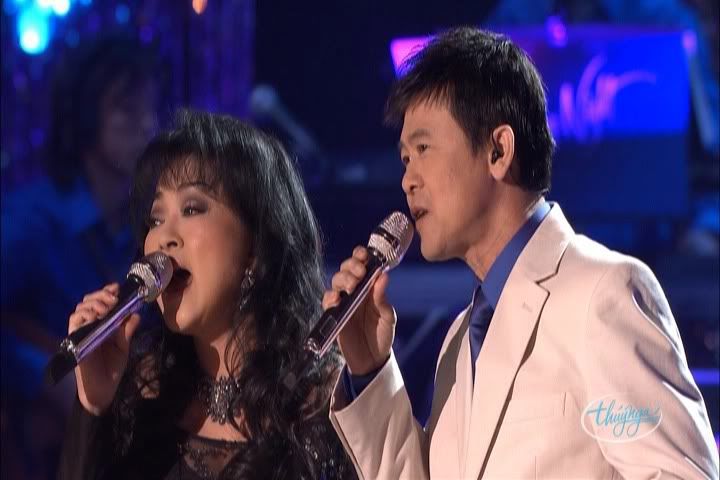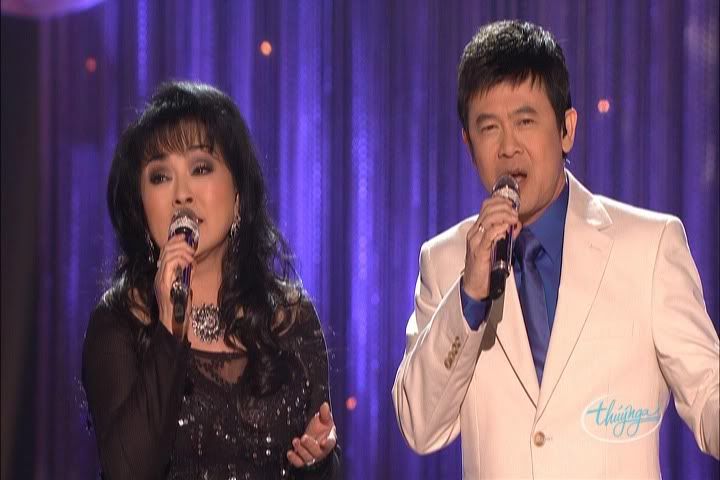 5. Kiep Tha Huong - Khanh Ly: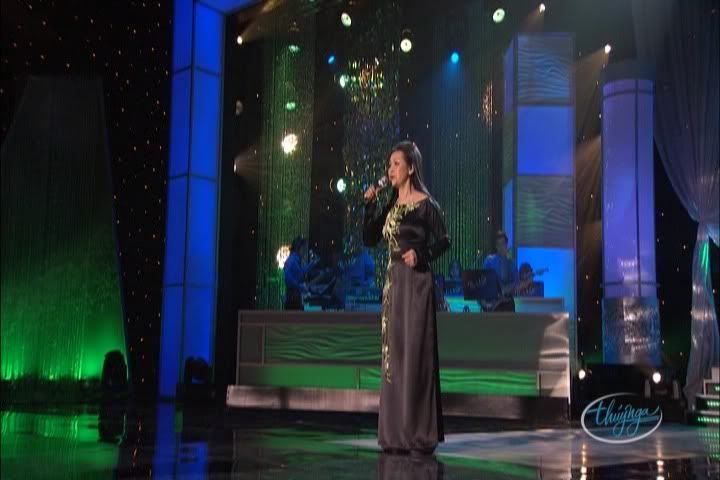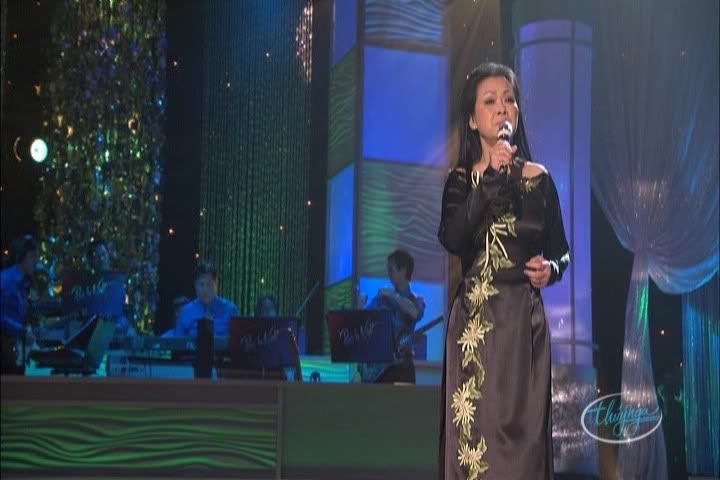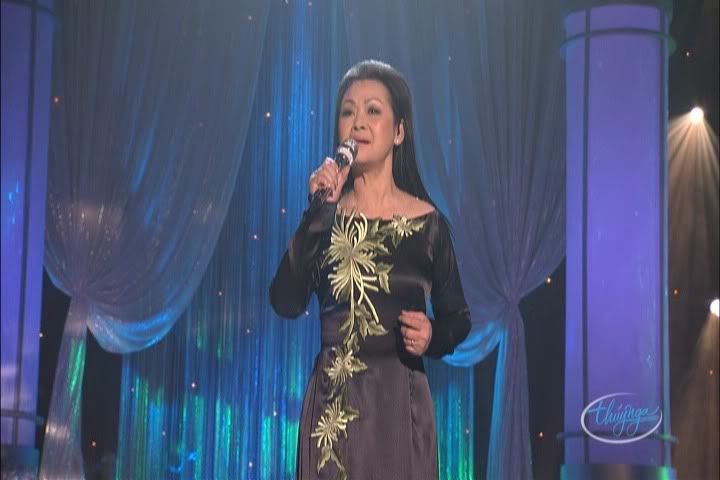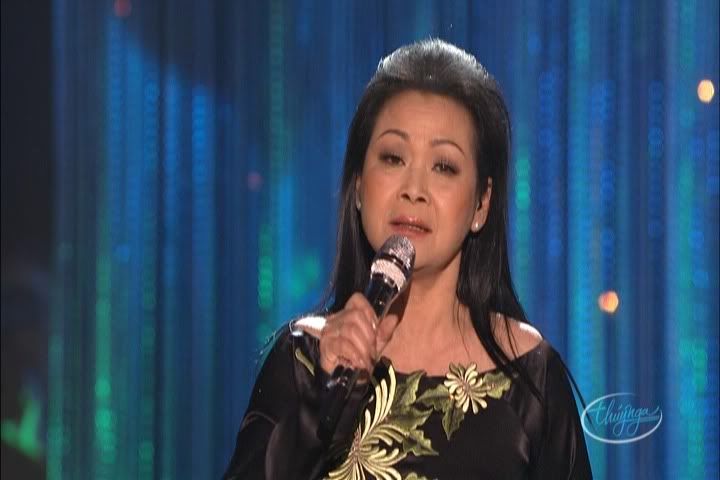 6. Cho Em Quen Tuoi Ngoc - Lam Anh: Lam Anh has a really awesome voice and she sounds great live too! She definitely put her emotions into the song and the song was perfect fit for her. There were times though in the song I did wish she sang a little stronger with a little more power and maybe even belt out some of the lines. She still has a great voice though! Would definitely like her to do more ballads in the future.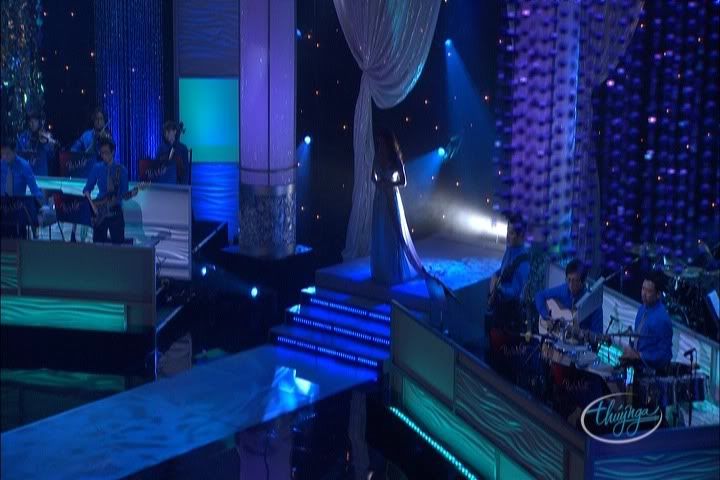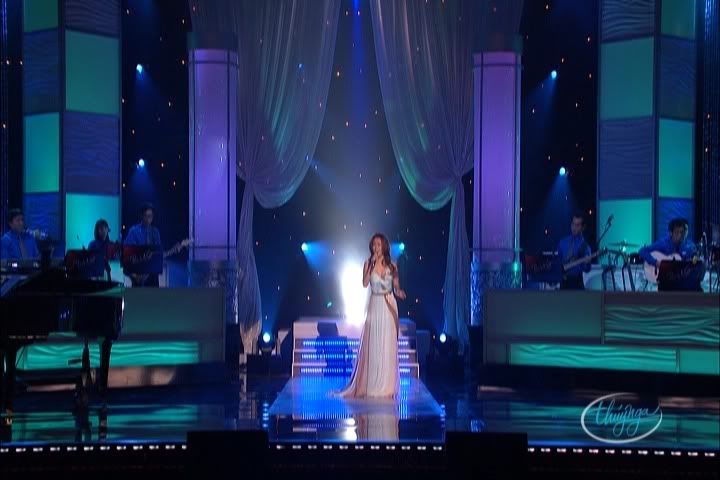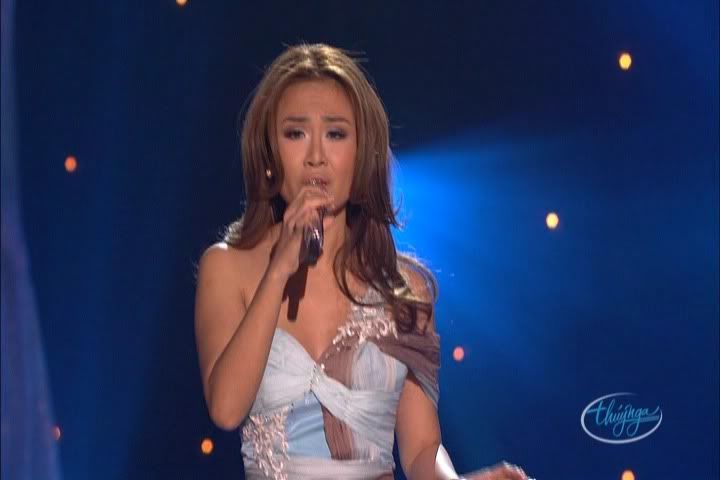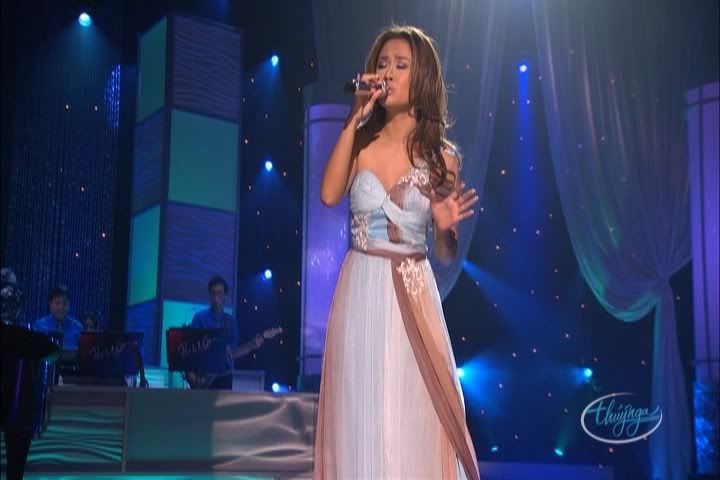 7. Kiep Phieu Bong - Trinh Lam: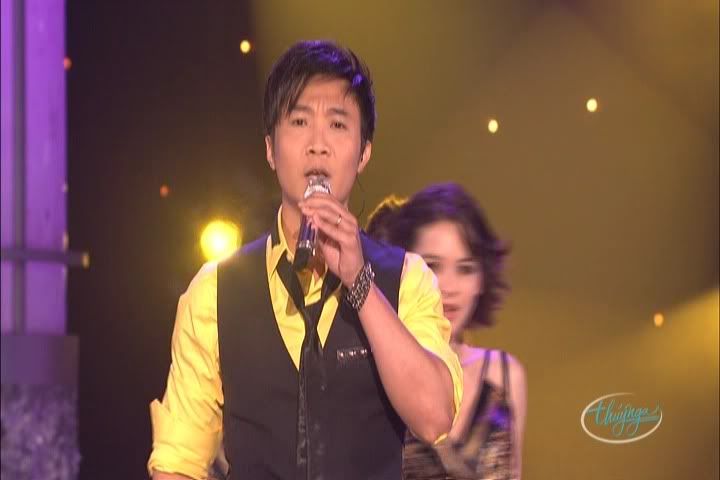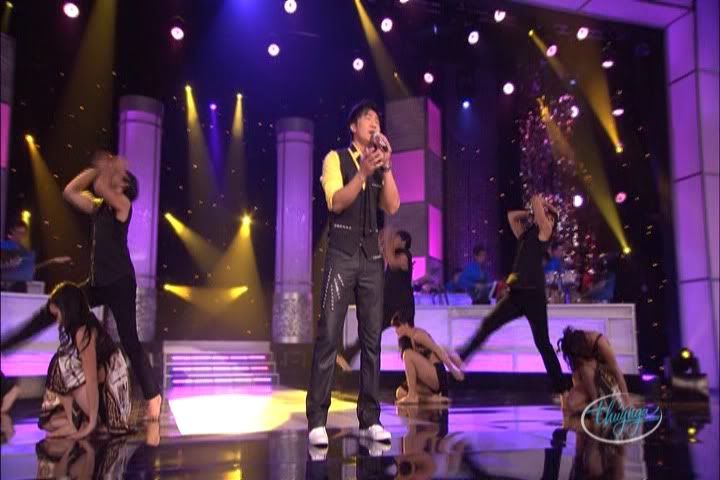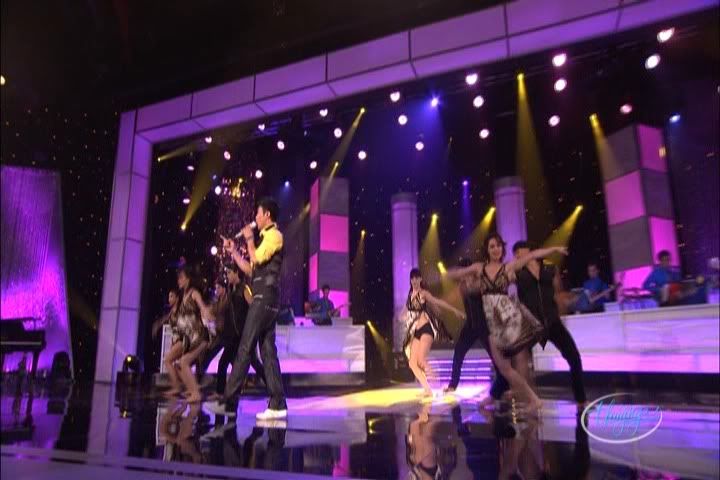 8.Lay Troi Con Duoc Binh Yen - Khanh Ha: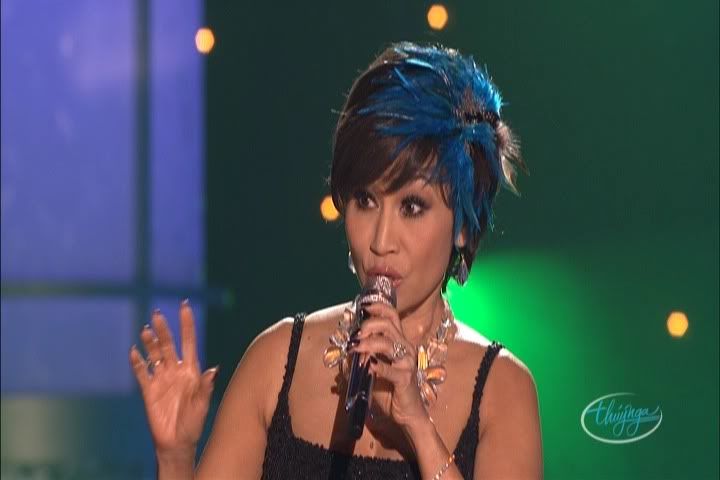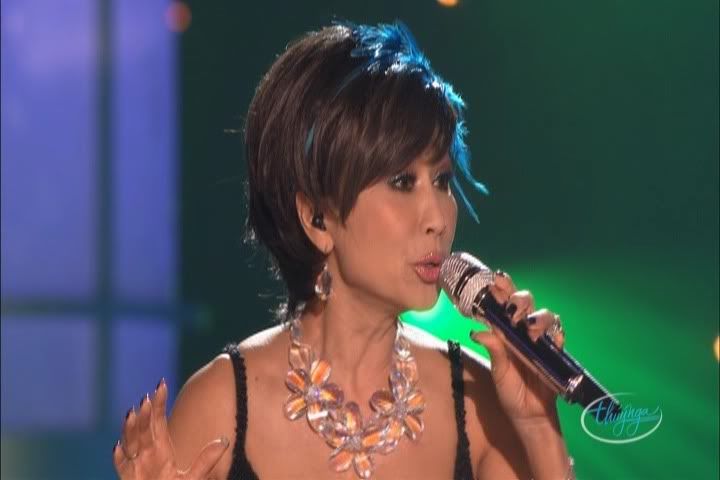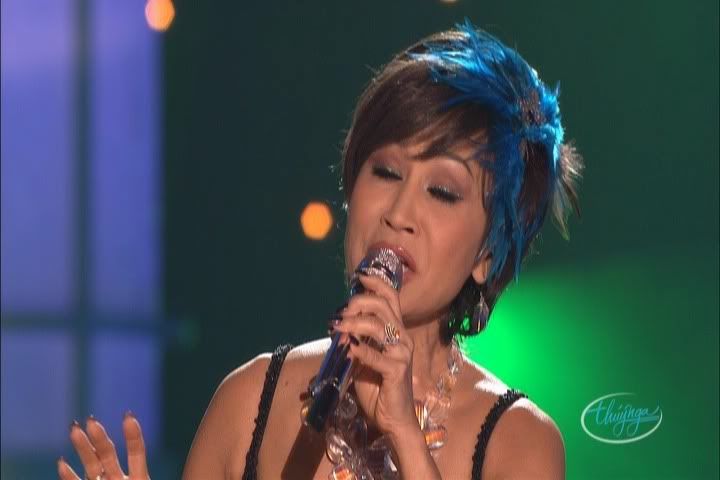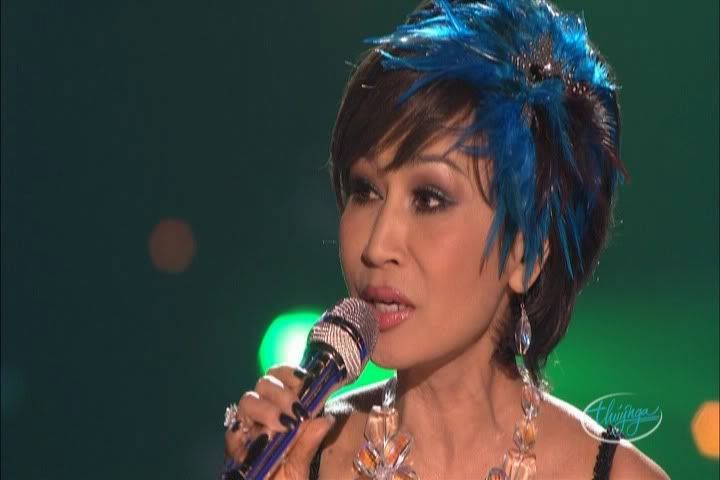 9. LK Khoc Tham & Buon Chi Em Oi - Phi Nhung & Duy Truong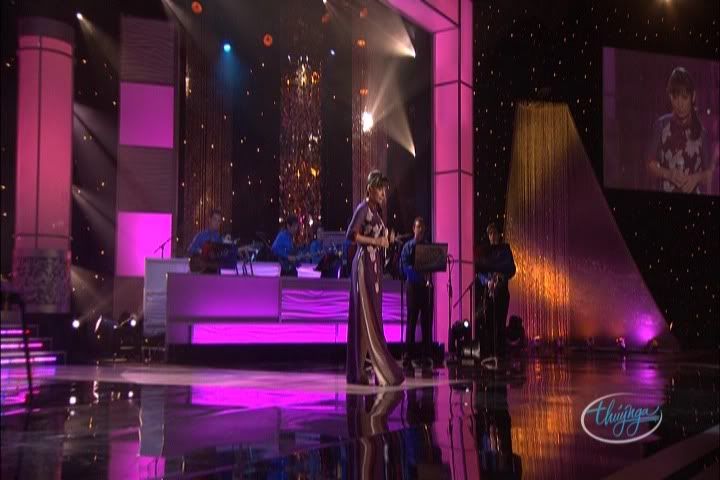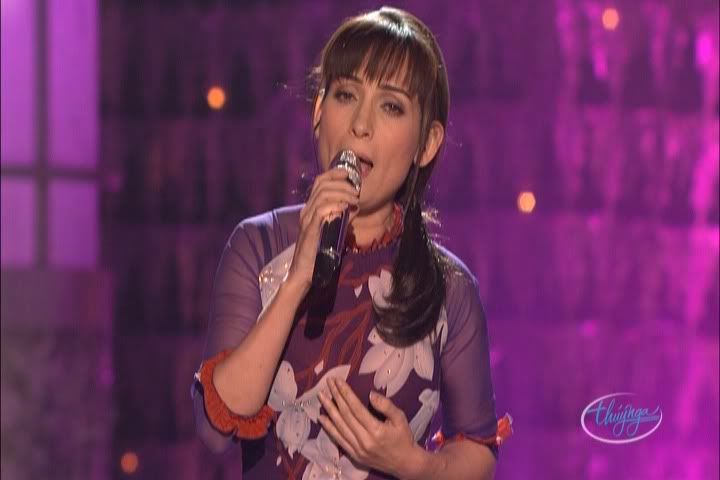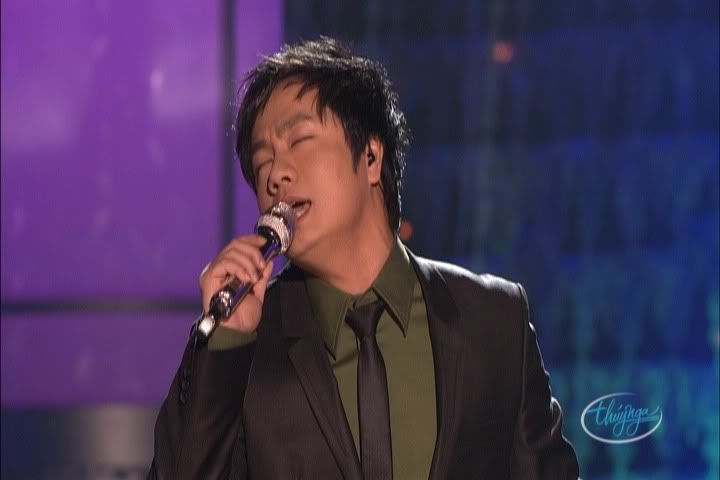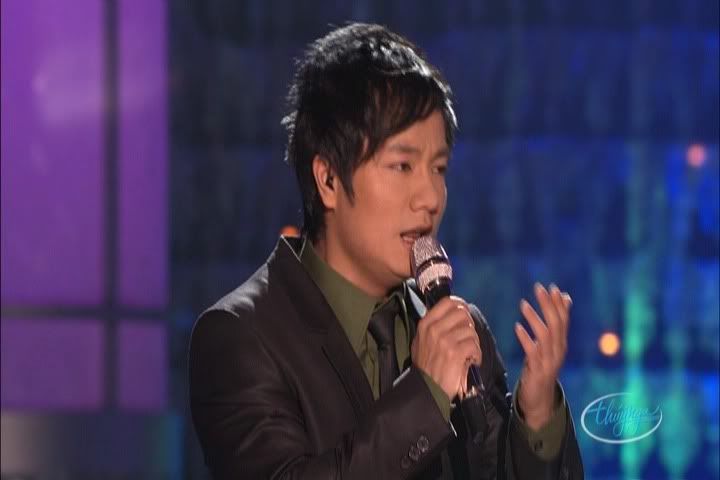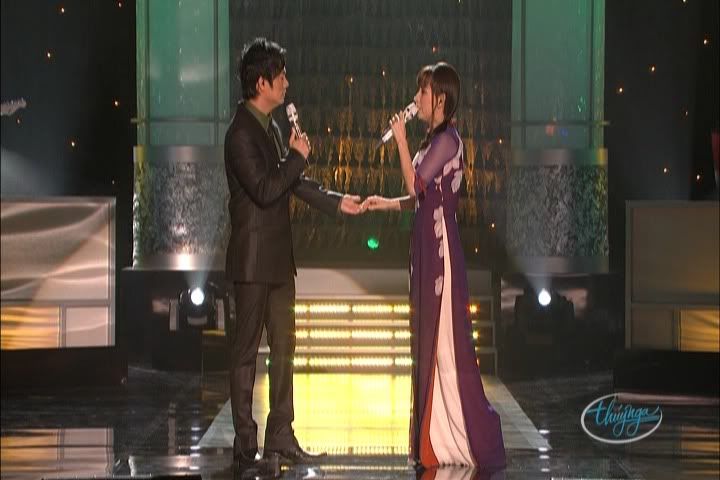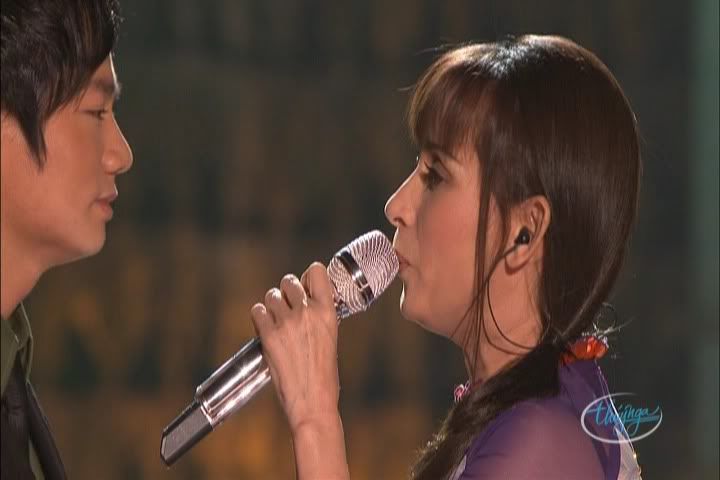 11. Mot Doi Tan Vo - Luu Bich: An upbeat song and Luu Bich looks so gorgeous here! I'm glad she got a solo too. I really liked the saxaphone in this song and Luu Bich sounds great as always and I LOVE this song too, liked it ever since The Son and Thanh Truc sang it.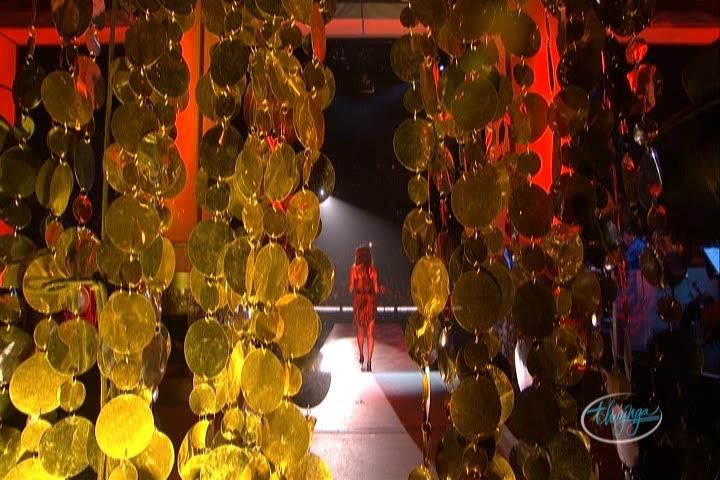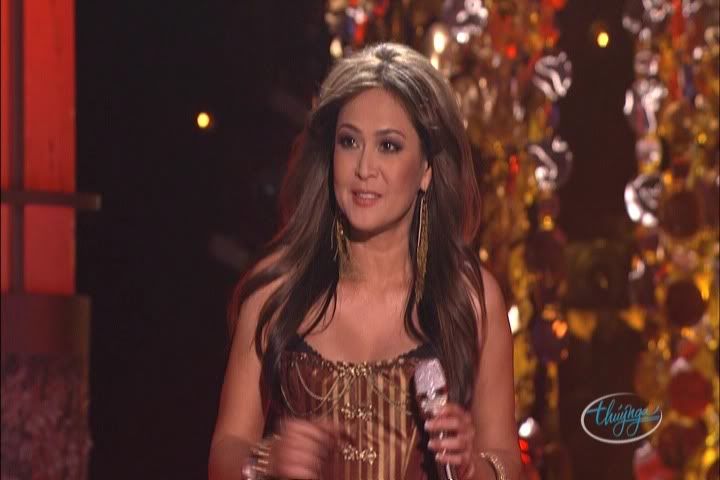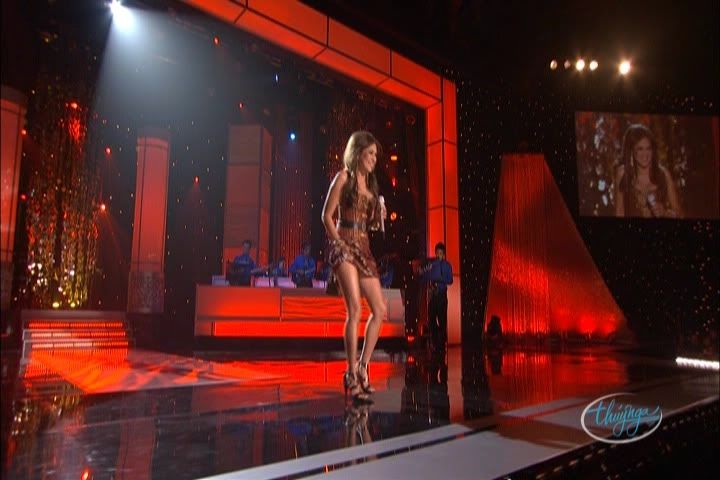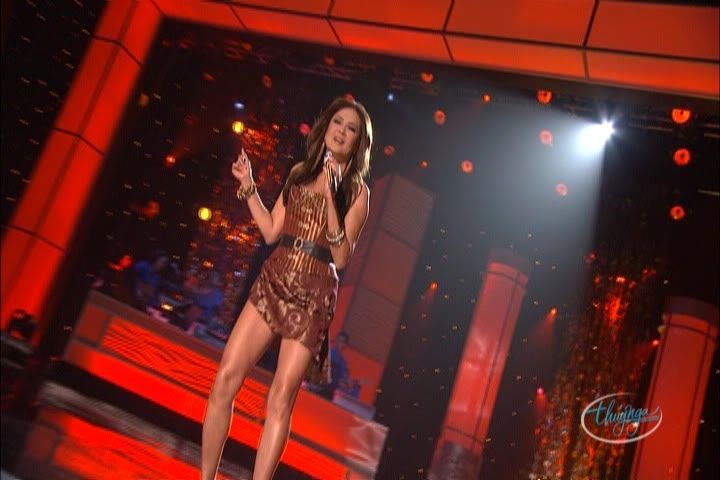 13. Thuyen Khong Be Do - Nhu Quynh: Ever since Chi Nhu came back to PBN I've loved every performance of hers. And this is no exception. She sounds great as always, love the choreography and her ao dai is so pretty, really like the color. I was however a little disappointed that this wasn't and upbeat song since it was one with dancers but of course it's still a good performance from Chi Nhu.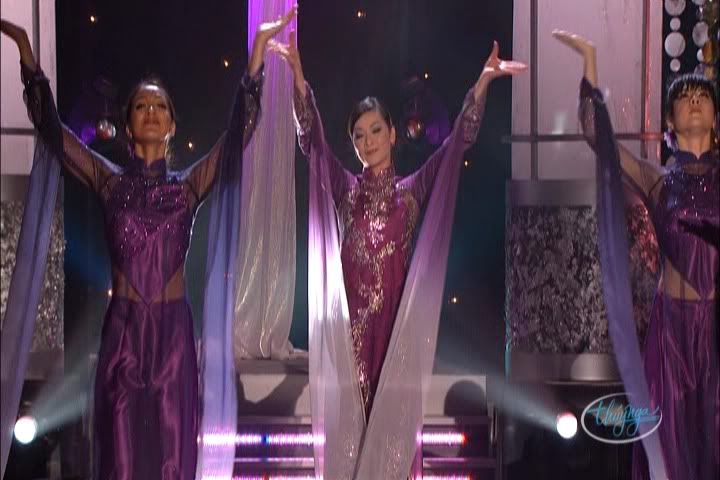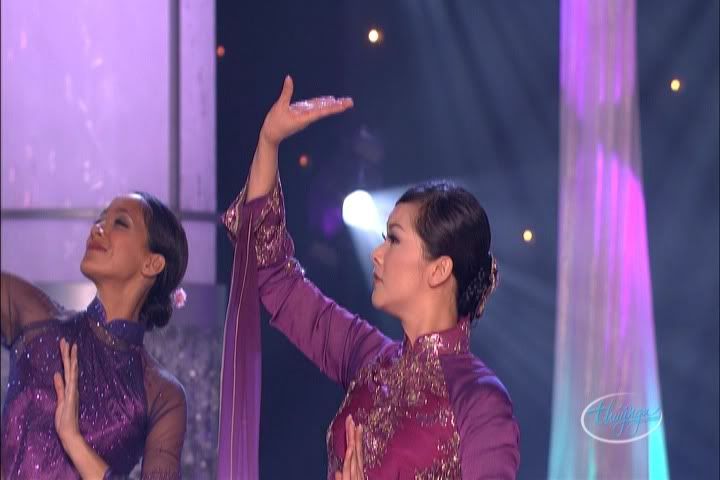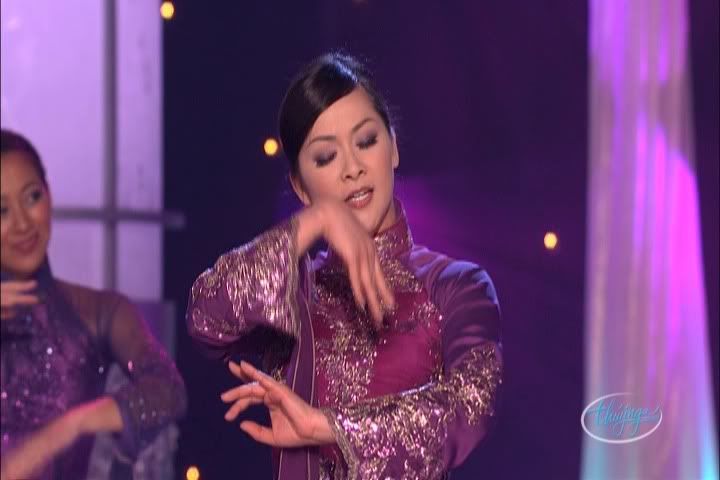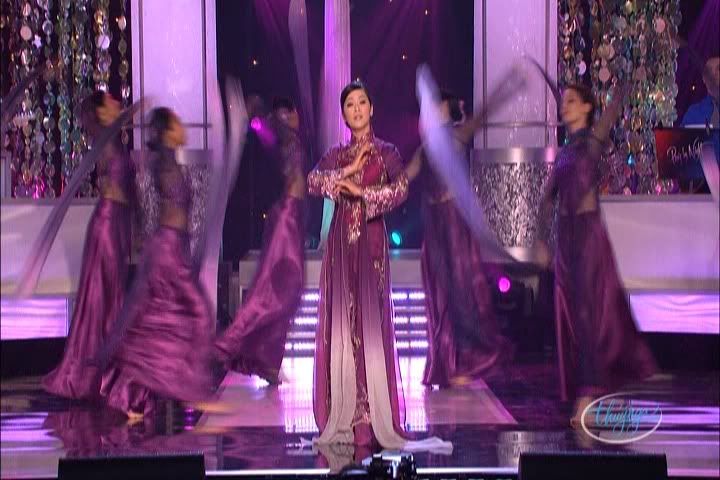 14. Thu Sau - Ngoc Ha: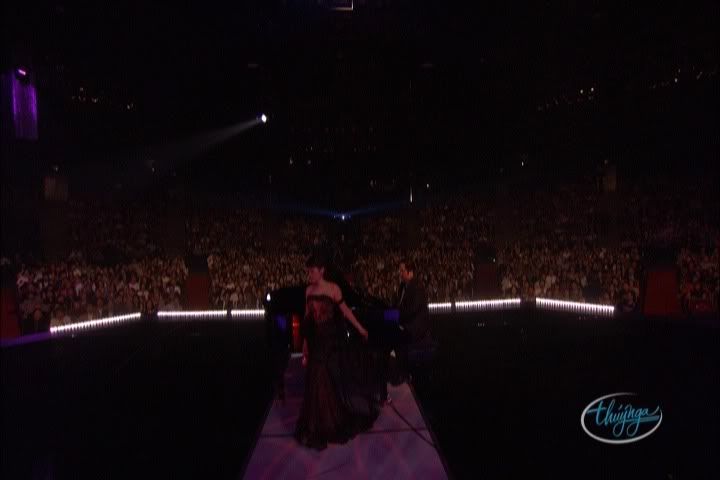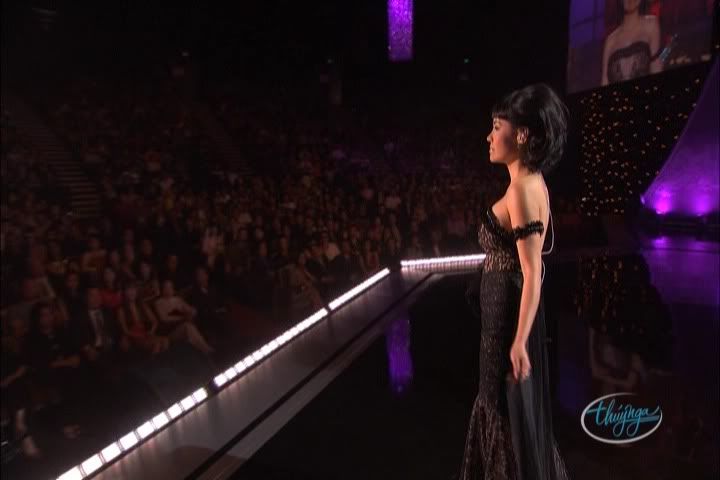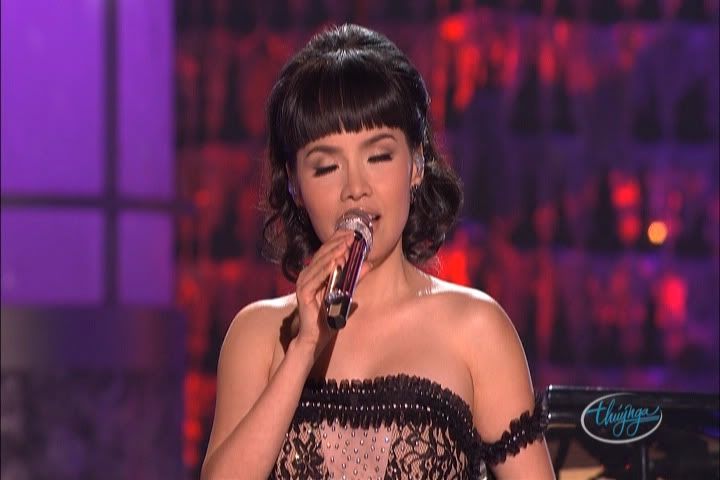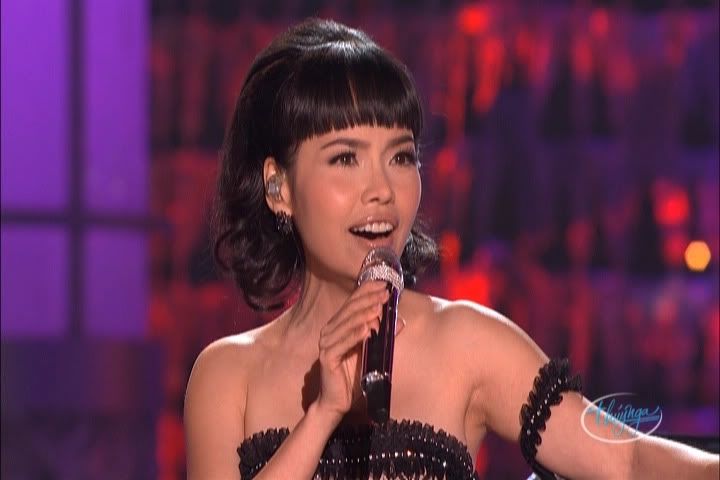 15. Thanh Pho Buon - Don Ho: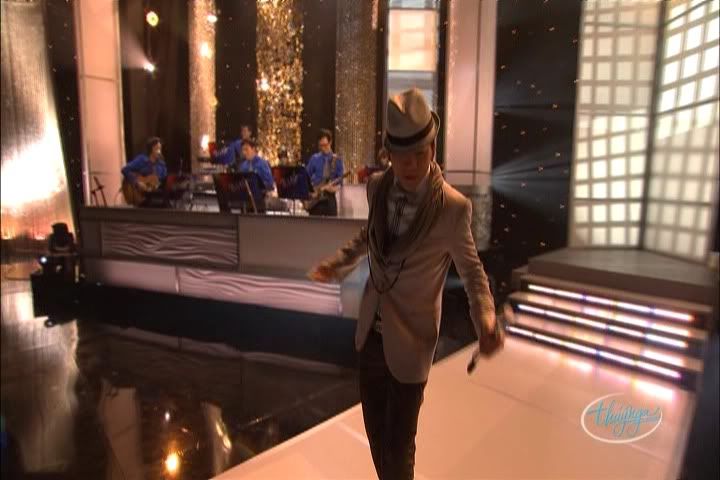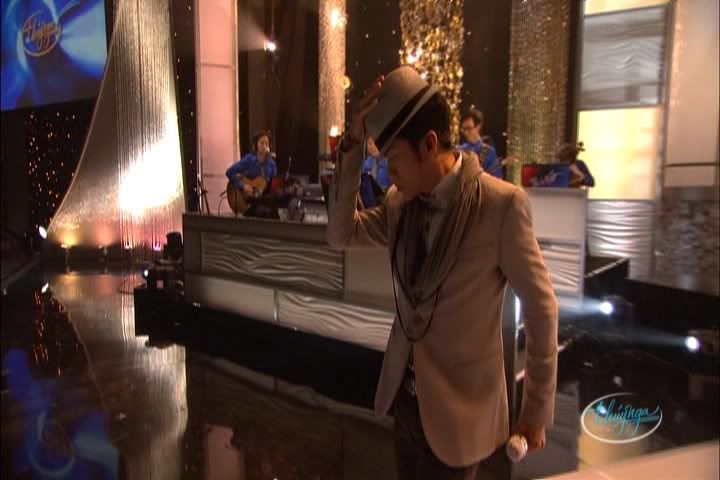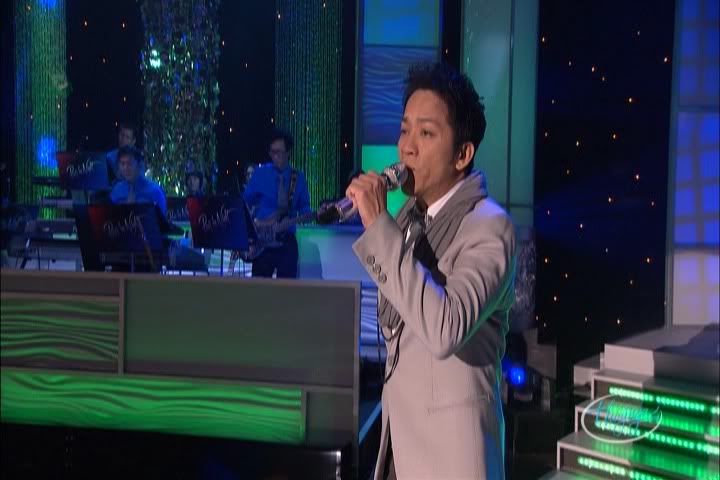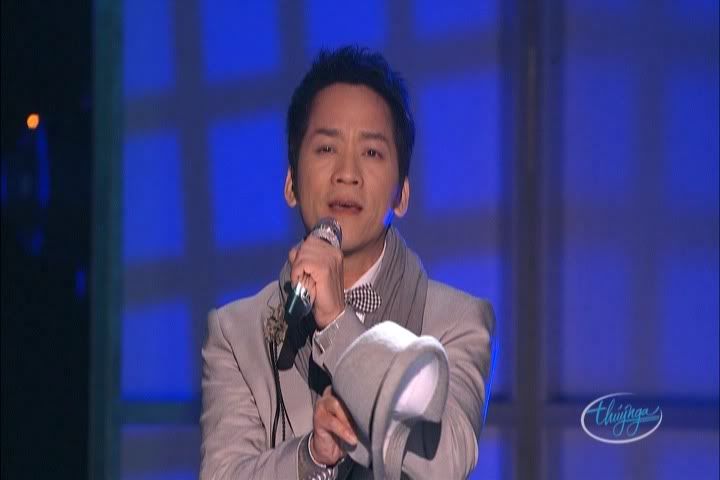 16. Tinh Nghia Doi Ta Chi The Thoi - Ho Le Thu: HLT has such a strong voice and it shows whenever she sings live, but what I really like is how she doesn't go over the top. Great song choice for her too. She was also accompanied with two ballet dancers.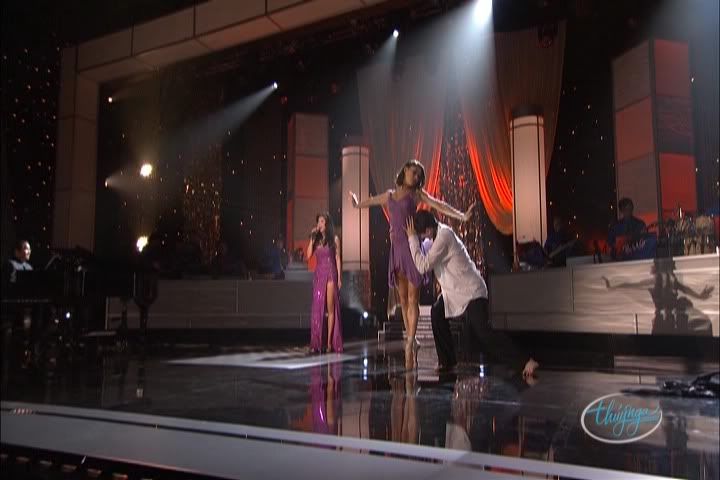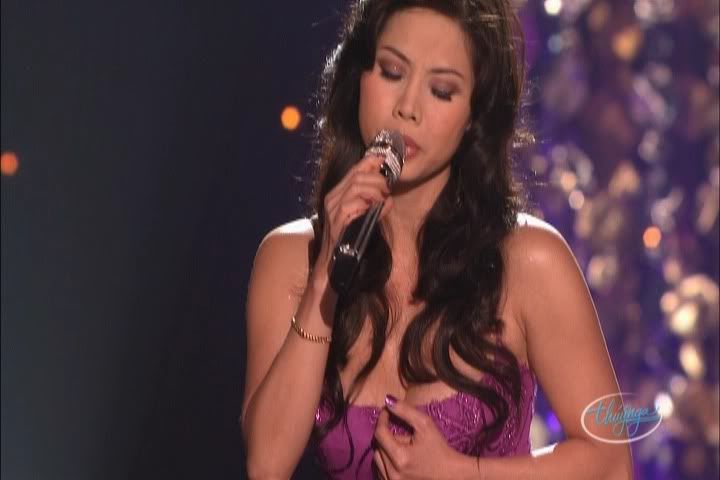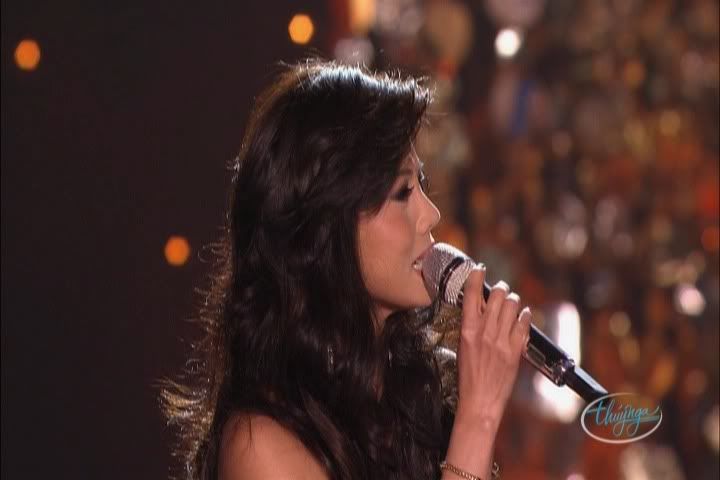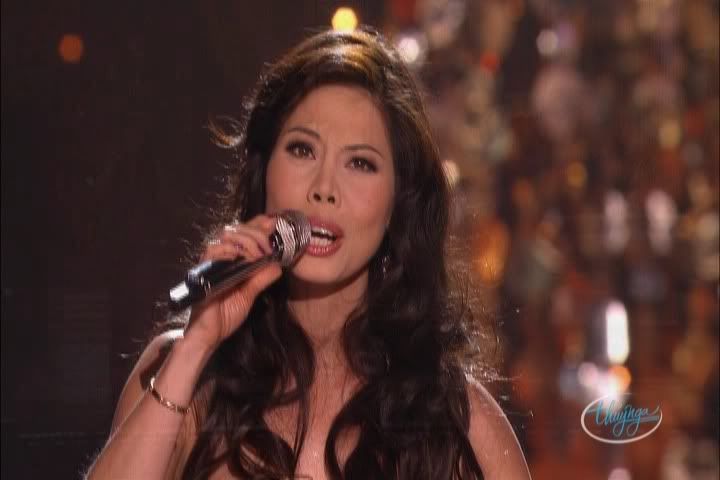 17. Hai Kich Tram Nho Ngan Thuong - Chi Tai & Hoai Linh: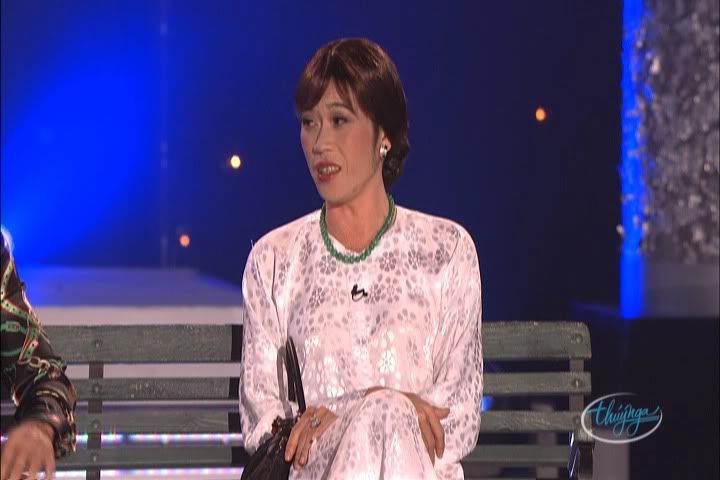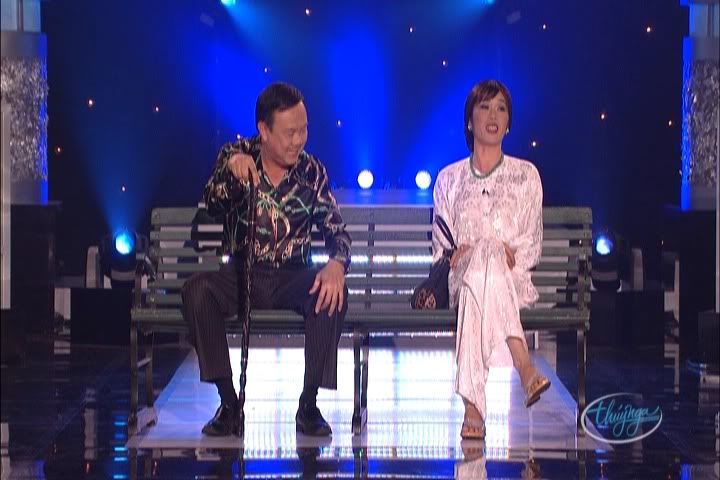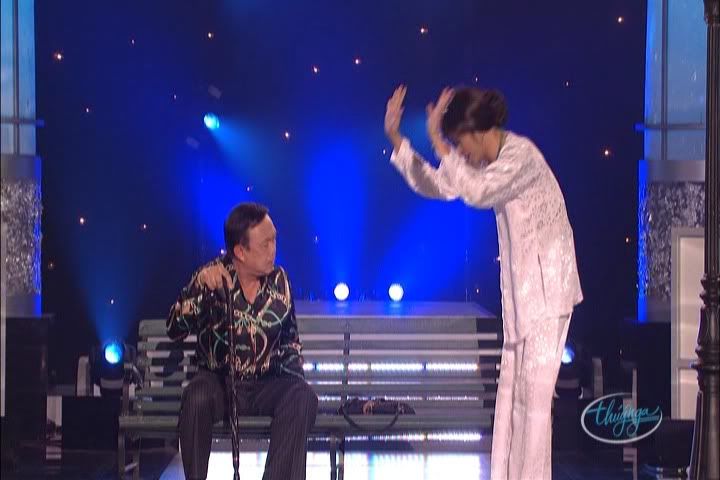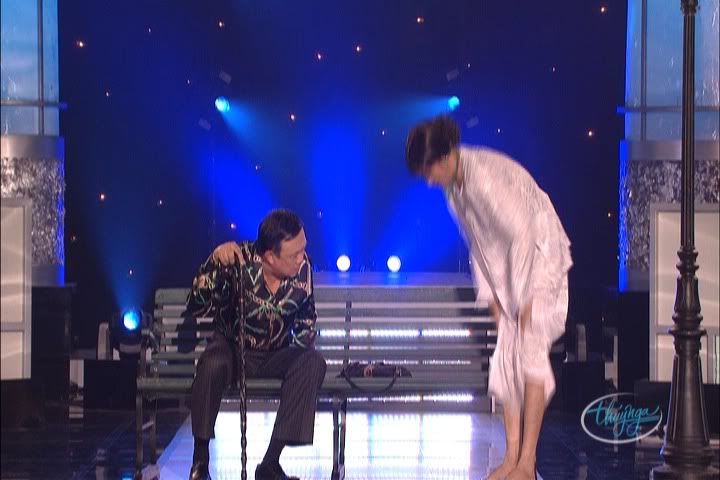 Disc 2:
2. Tinh Dep Nhu Mo - Luong Tung Quang: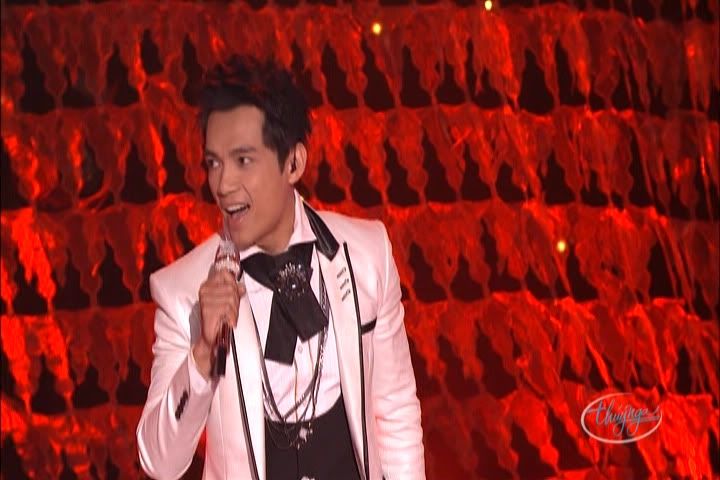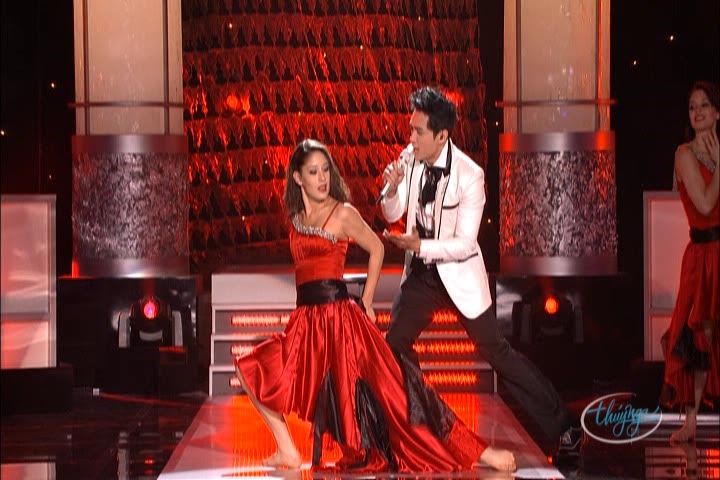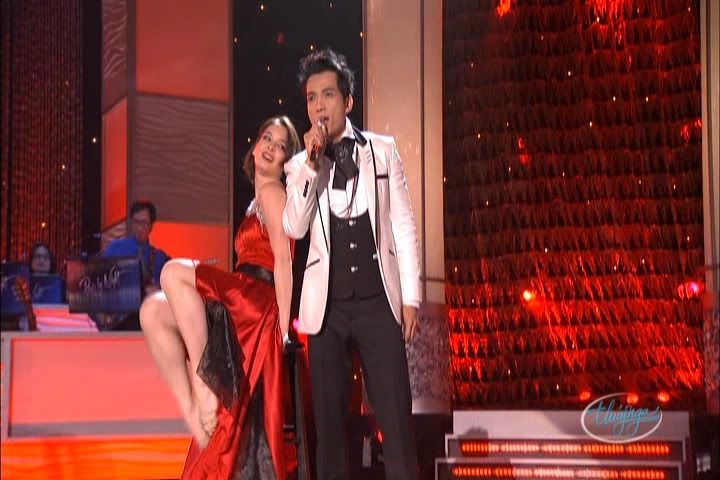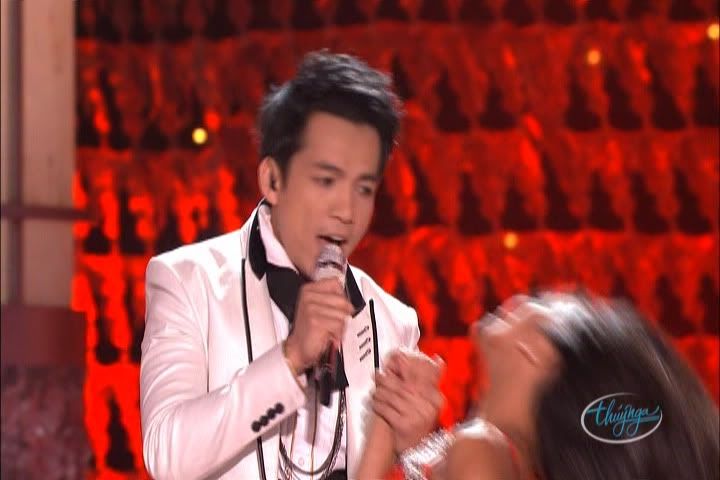 4. Bien Tinh - Diem Suong: After reading reviews for this song I was expecting something bad but it definitely wasn't bad at all. In the beginning her voice sounded like the olden time vocals from those female Chinese singers. Her voice isn't strong but it isn't bad at all. It was a cute performance and glad it was another upbeat song.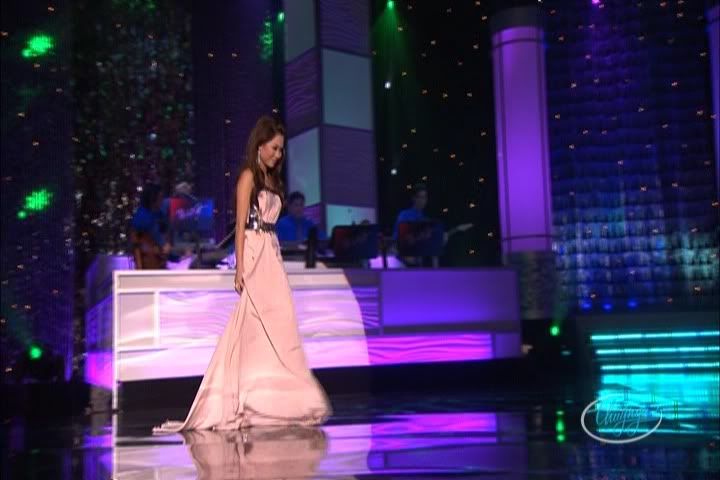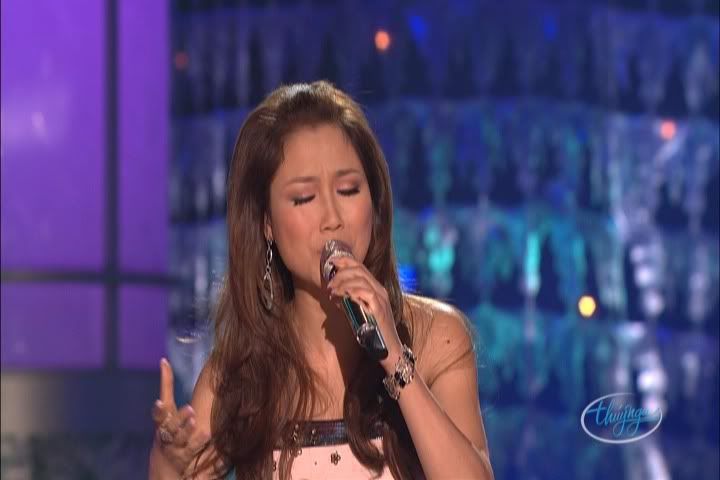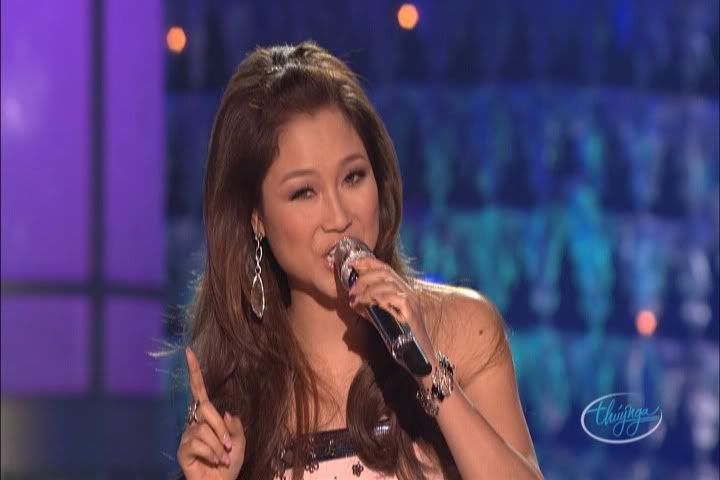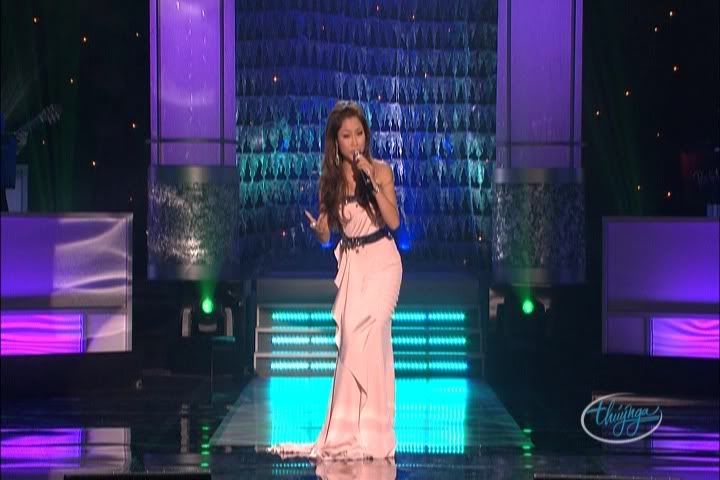 6. Xin Thoi Gian Qua Mau - Quang Le: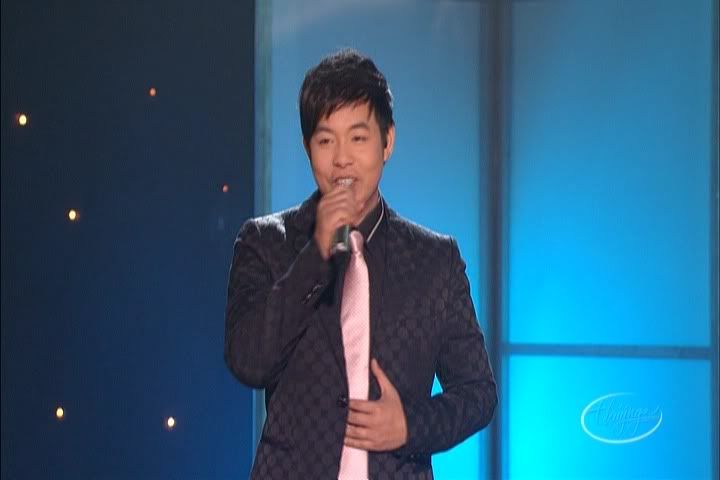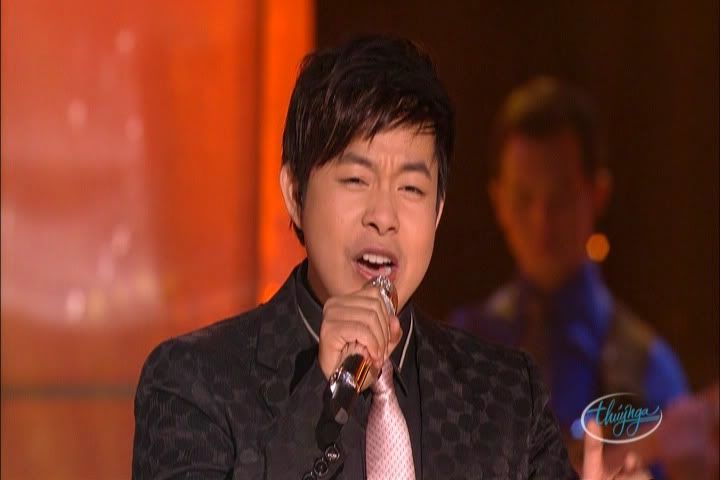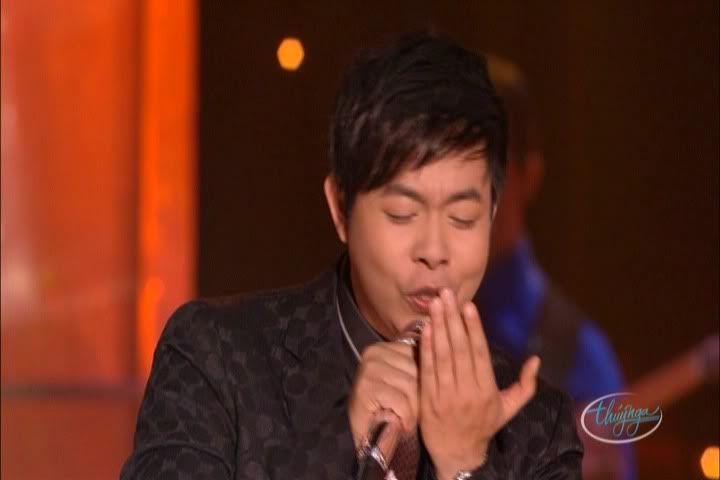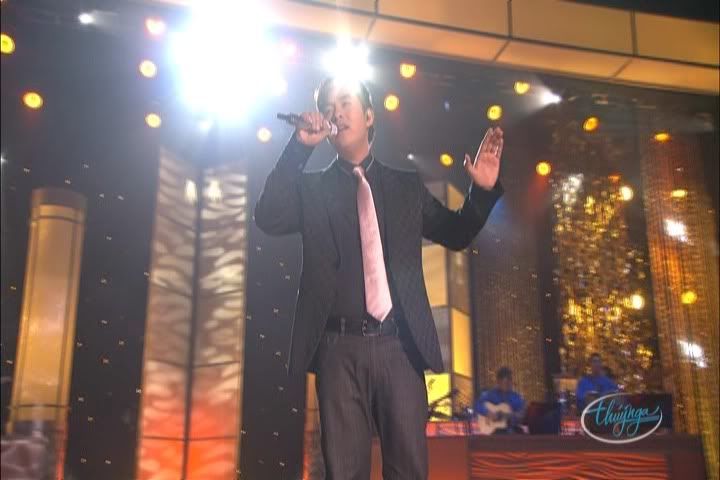 7. Den Khuya - Mai Thien Van: MTV sure can sing live (which was also evident when she sang acapella in PBN 101 for the Do Vui Khanh Gia) She has such a sweet voice and its so easy on the ears. Really like the song for her too and when she sang the first few words in the song I was in Love!!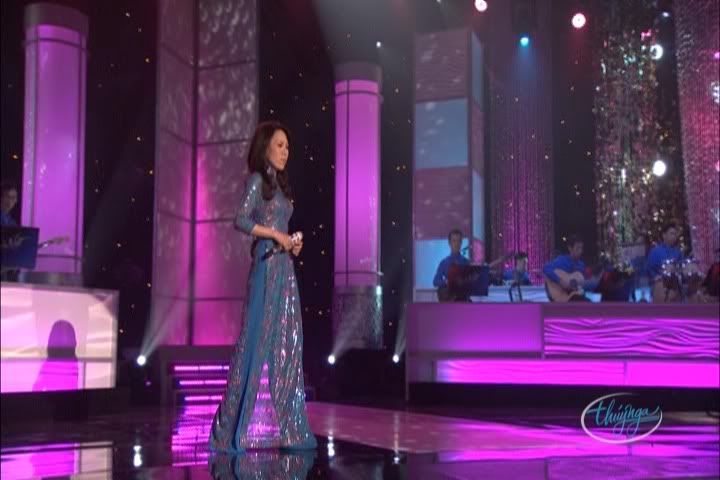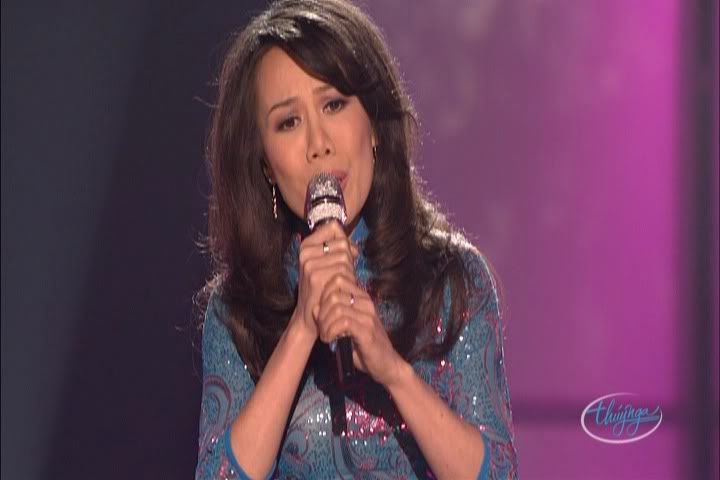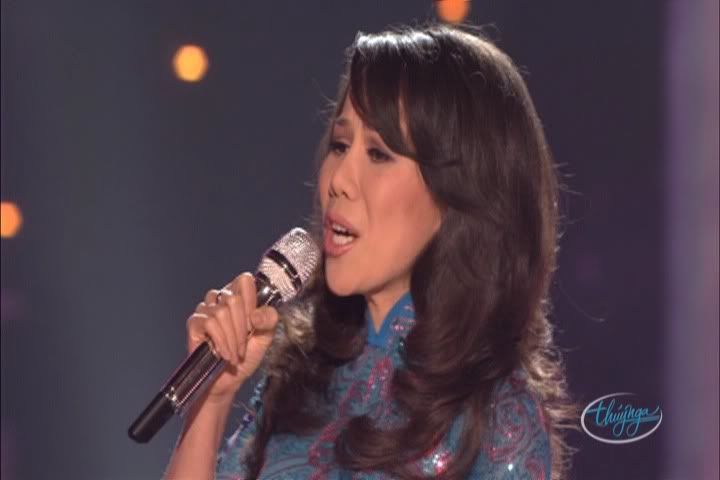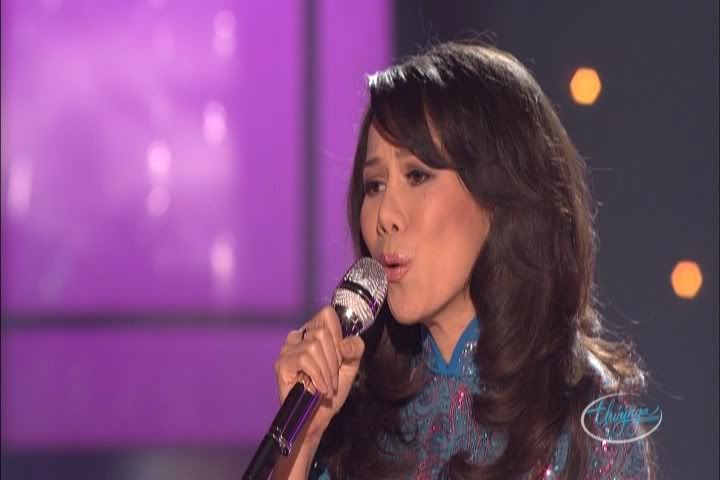 8. Nhu Giac Chiem Bao - The Son: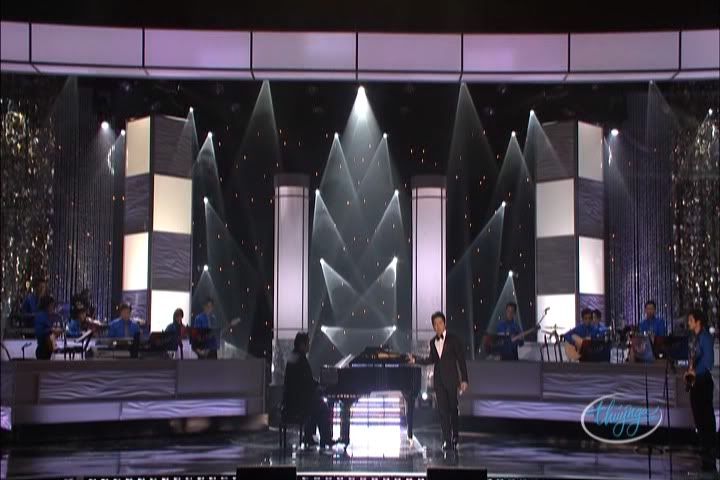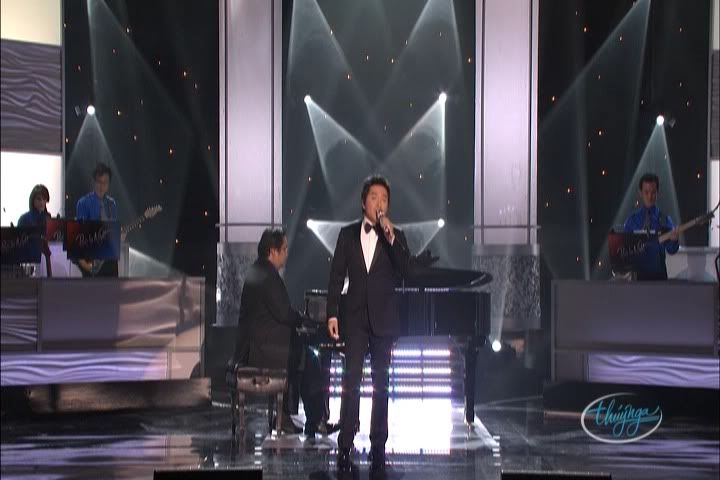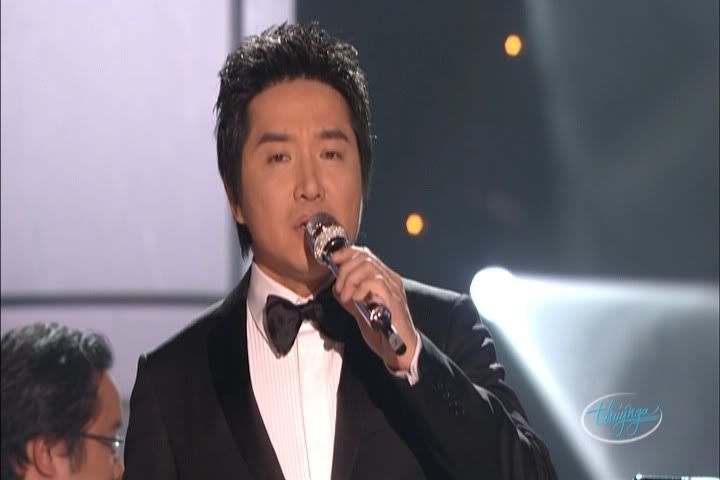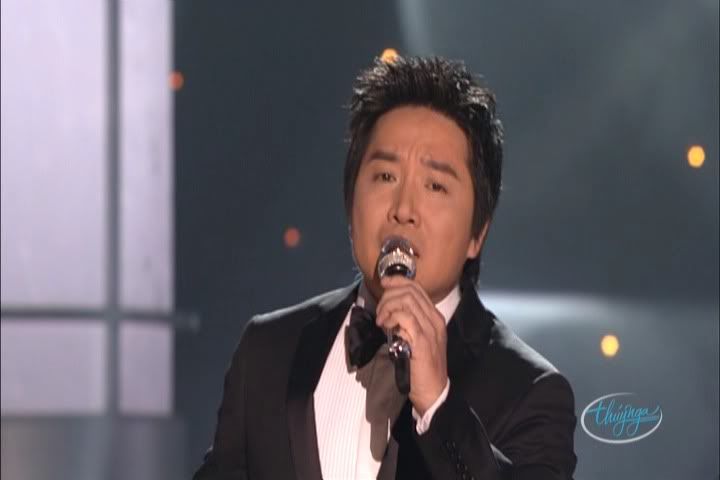 9. Hanh Phuc Trong Tam Tay - Ky Phuong Uyen: I really like KPU and shes such a cute dancer too. Not a big fan of the song but I really like the dancing for this number and KPU has some really good vocals. I do wish she was given a ballad because I really want to hear how she sings live.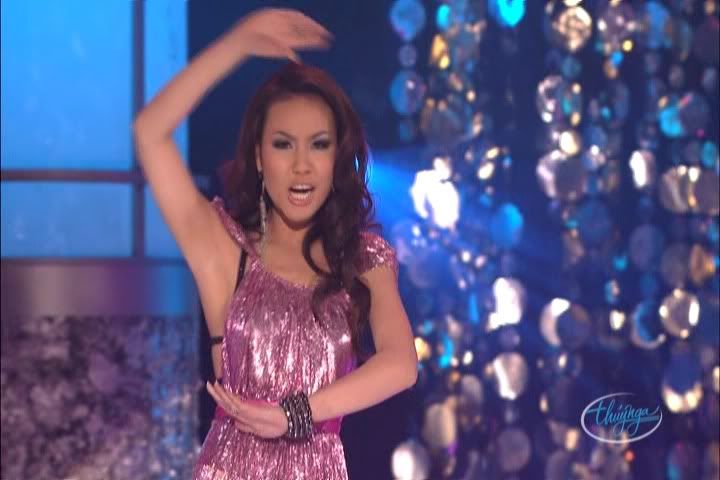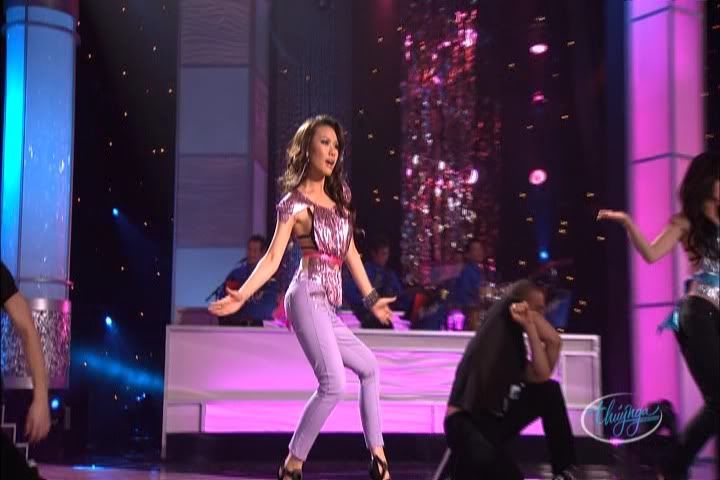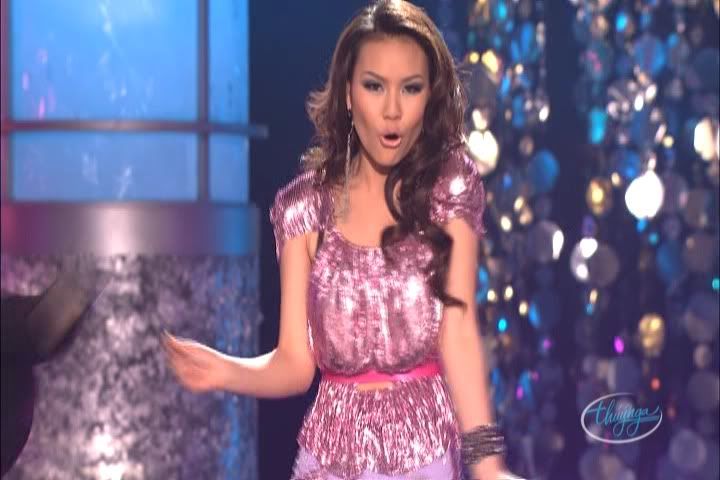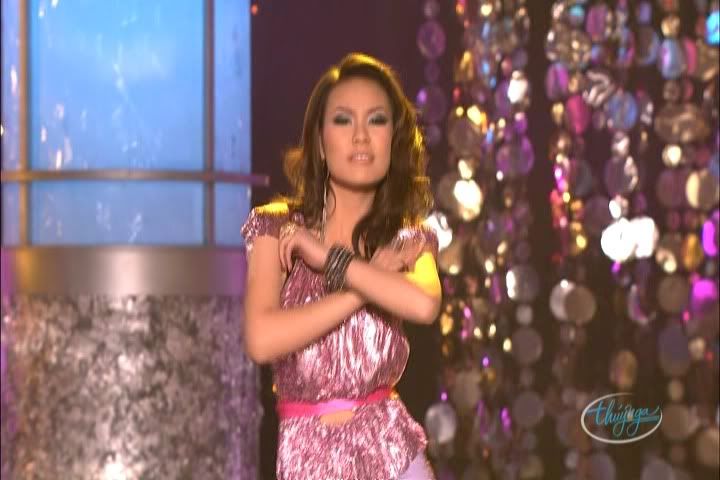 11. Xot Xa - Tran Thai Hoa: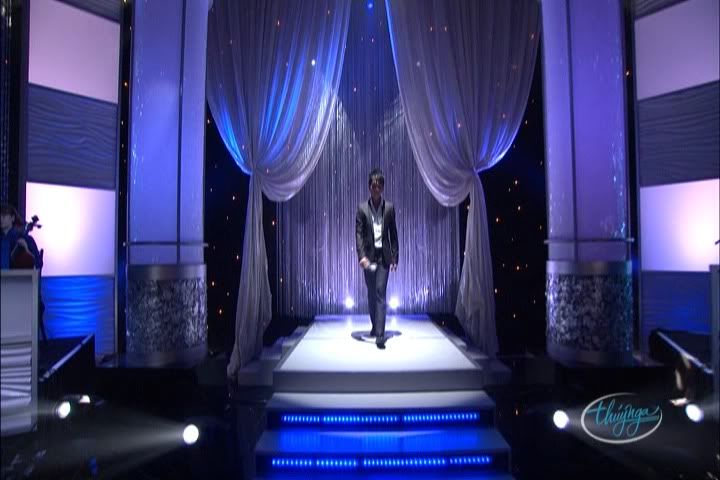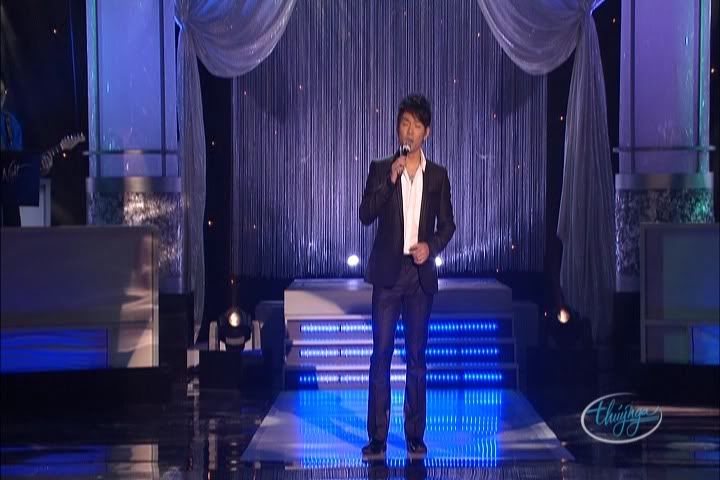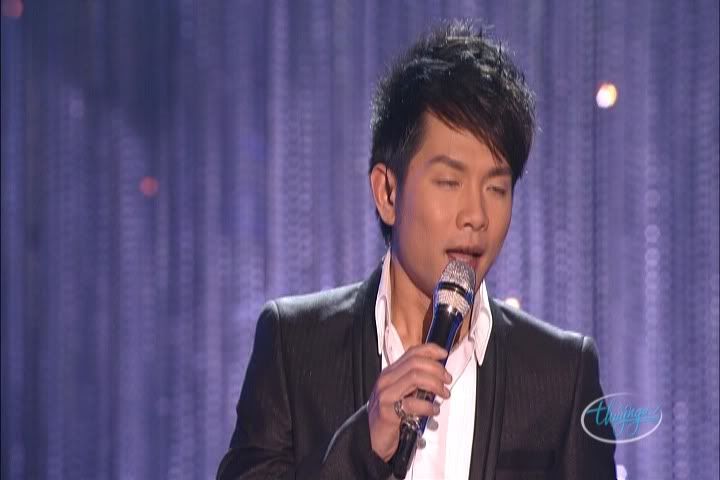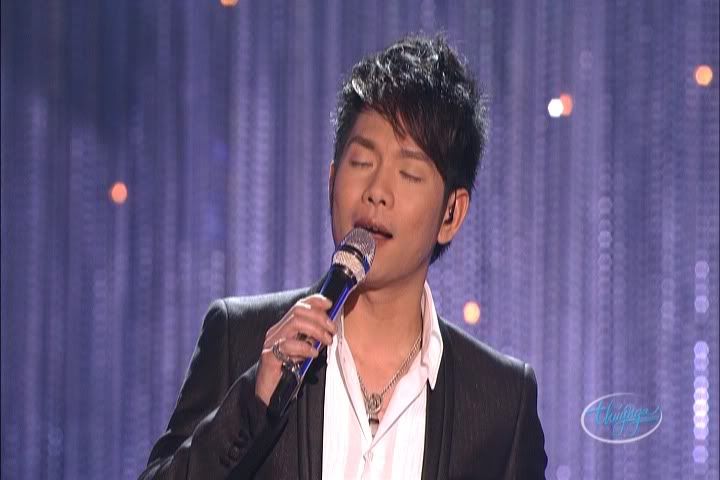 12. Em Di Roi - Ngoc Anh: No doubt the performance of the night. Ever since this was paired with Mot Minh on her Giet Nguoi Trong Mong album (which I've replayed a million times) I really enjoyed her version. But hearing her sing it live was just AWESOME (now I wish I was actually there to see it in person). She has such an distinct and amazing voice and just like Thanh Ha she can make any song sound amazing. Love the emotion and vocals from her. I hope they recorded her CD releasing concert and release it because I would definitely love to hear her sing live more!!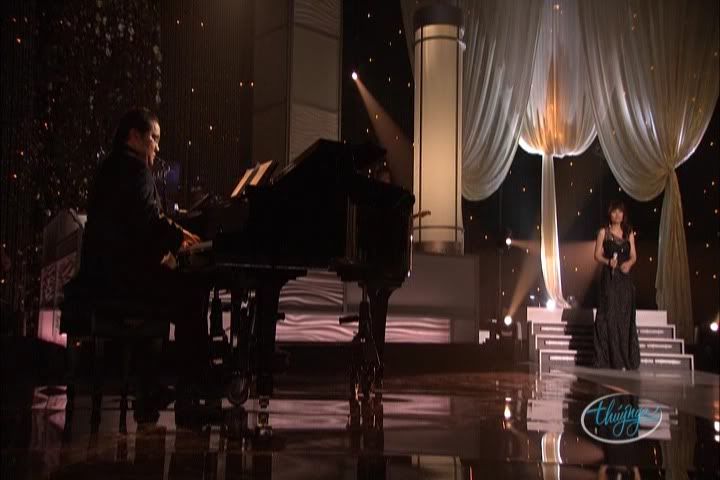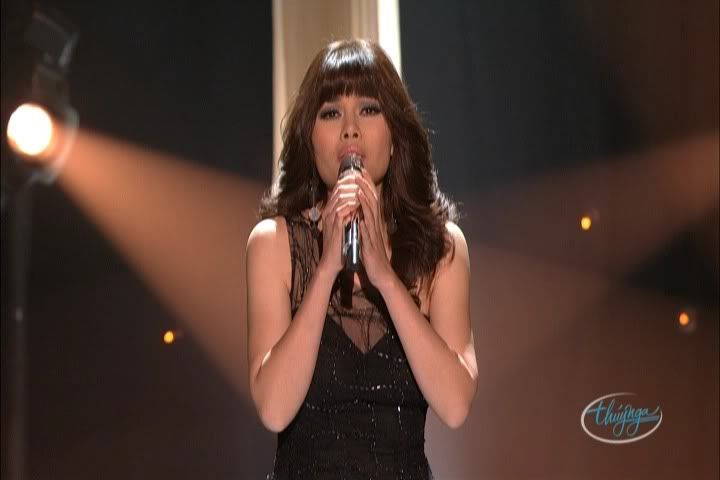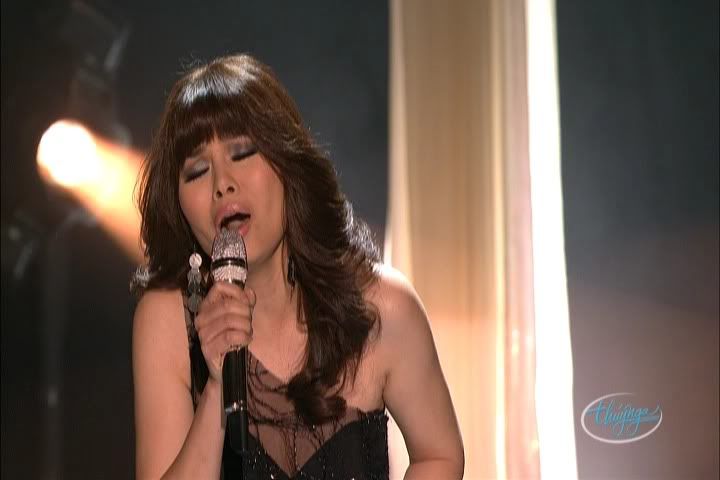 13. Lam - Nguyen Hung: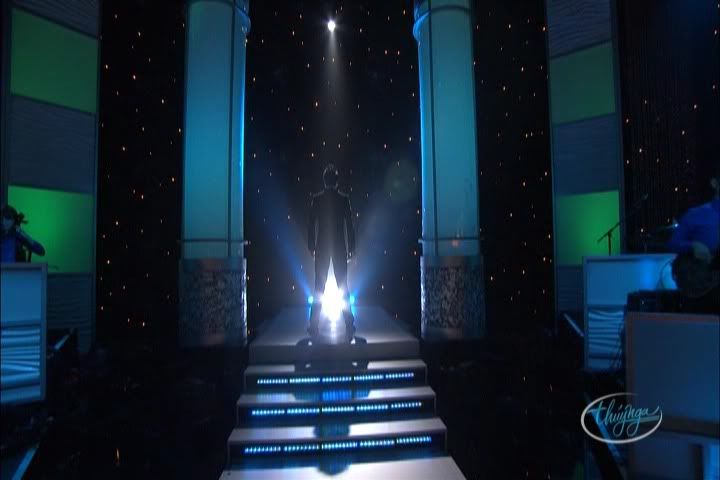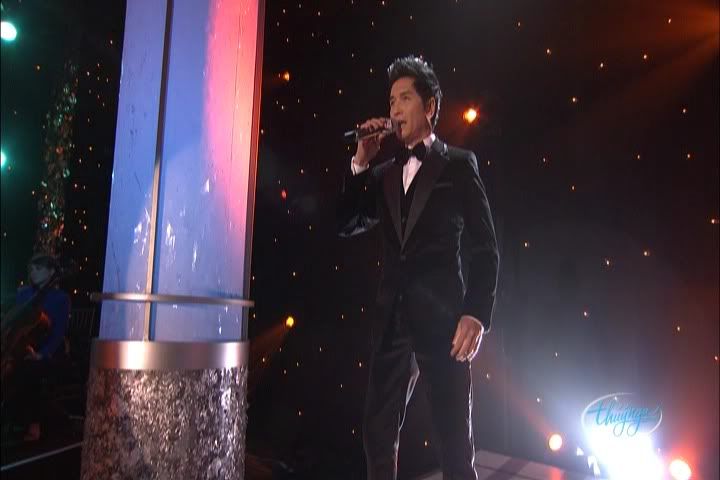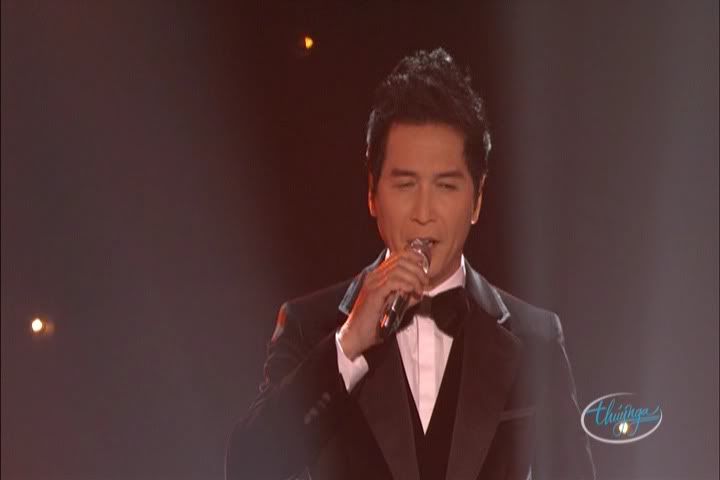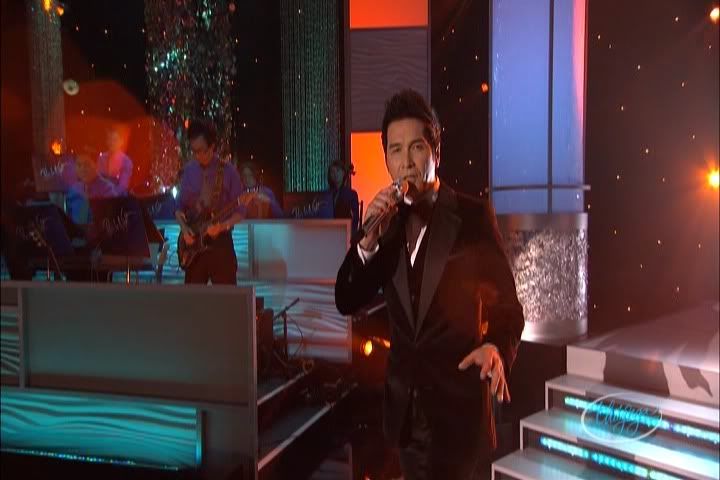 14. Rung Xua - Huong Thuy: The dancing reminded me of Hoa Soan Ben Them Cu and the outfits, mainly the hats reminded me of Dung Ve Khuya. This was definitely a cute and fun performance and glad it was upbeat too! Chi Huong Thuy looks so pretty in this number and I really like the chorus of this song. When watching the preview I wasn't sure if I was going to like this one but I really enjoyed it.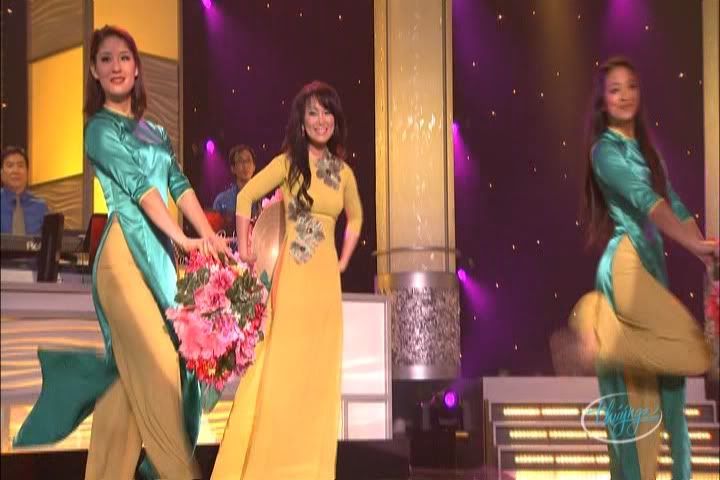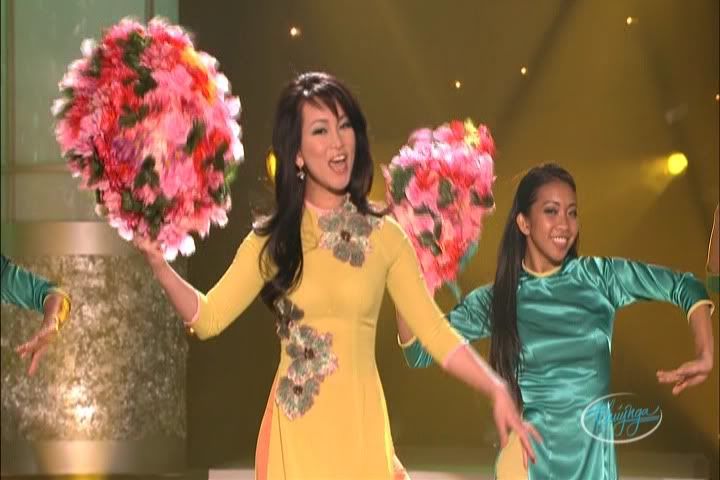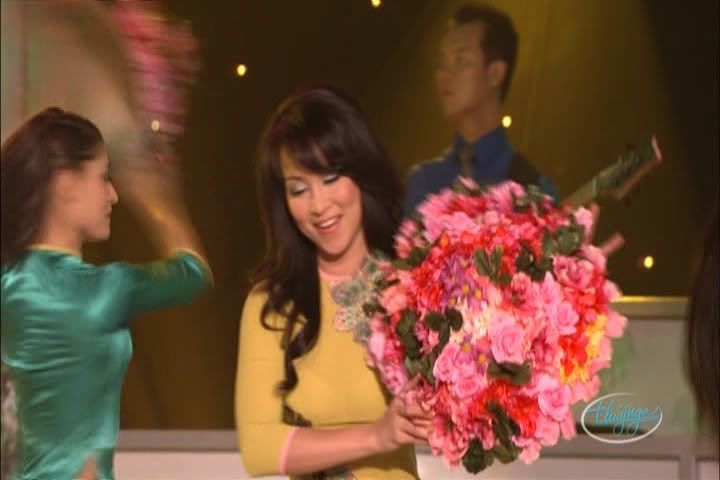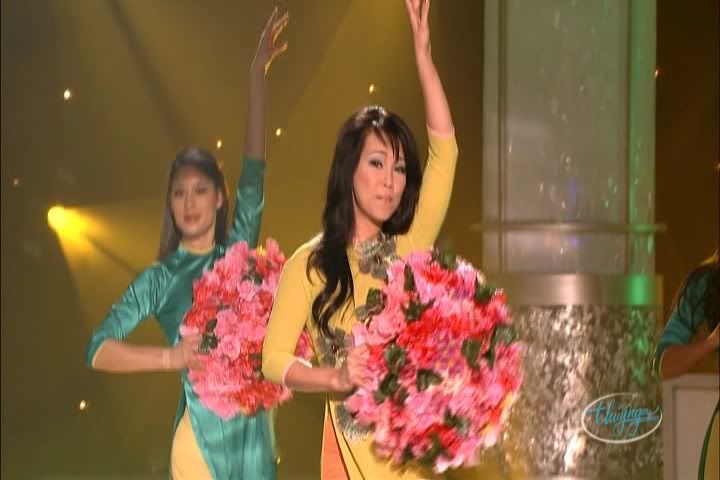 15. LK Em La Tat Ca, Duyen Kiep & Co Ua - Bang Kieu & Minh Tuyet: BK came out and sang Em La Tat Ca, Minh Tuyet joined him and sang Duyen Kiep together and then Minh Tuyet sang Co Ua by herself with BK coming out to sing the last few lines with her. So this was like two solo performances with a duet. Right after Ngoc Anh's Em Di Roi this was my next favorite performance. It amazes how flawless BK's voice is, well to me that is. So soothing and easy to listen to. MT was really good singing live in this performance too! She looked so pretty in her dress too, love the color on her.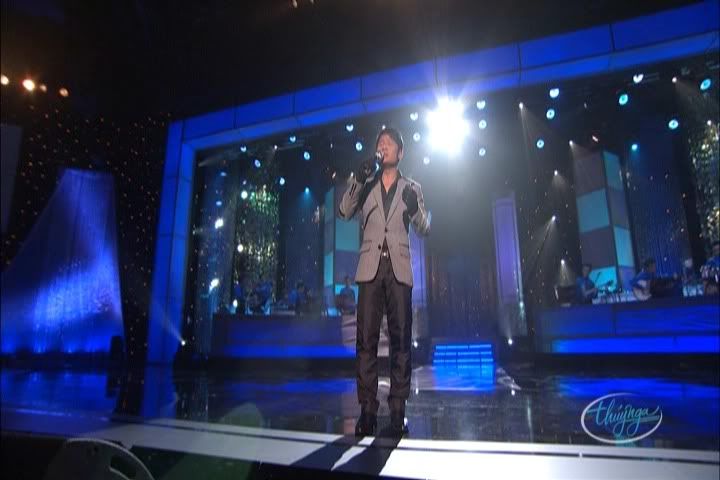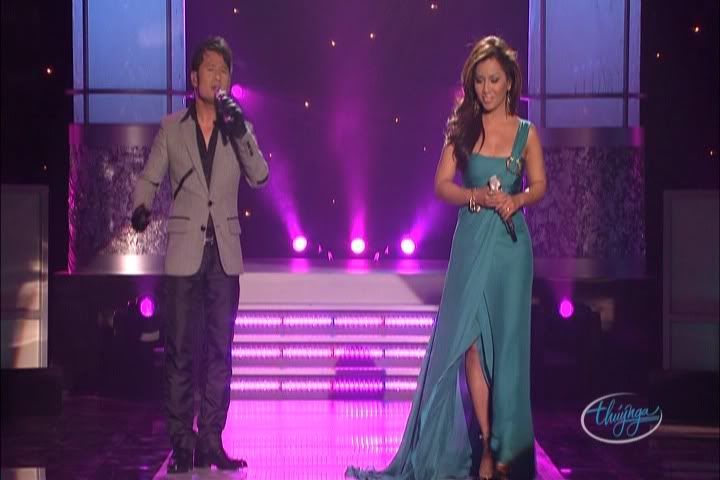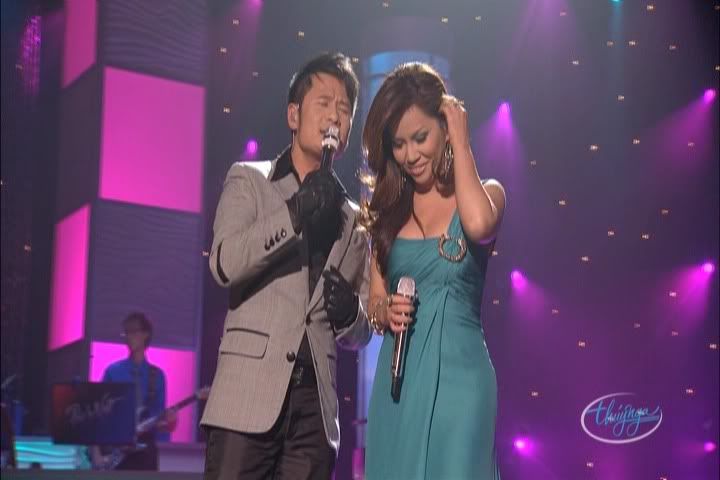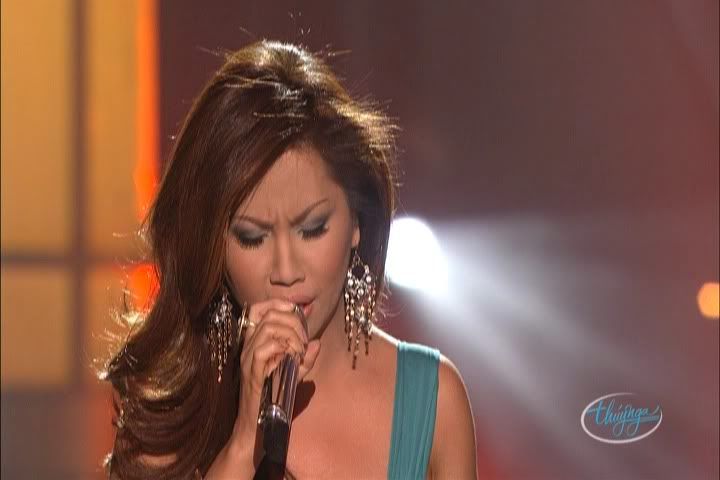 17. Bai Tho Khong Doan Ket - Thu Phuong: I always have mixed feelings about Thu Phuong. It stems back to PBN 77 when she kind of went over the top in her performance that I was turned off. However she did show some control in this number and I actually enjoyed it. She wasn't too loud or screechy or all over the place and she hit the big notes when it was the appropriate time. Not sure if I liked her headpiece though. I kept on thinking it was half a huge raspberry or beehive.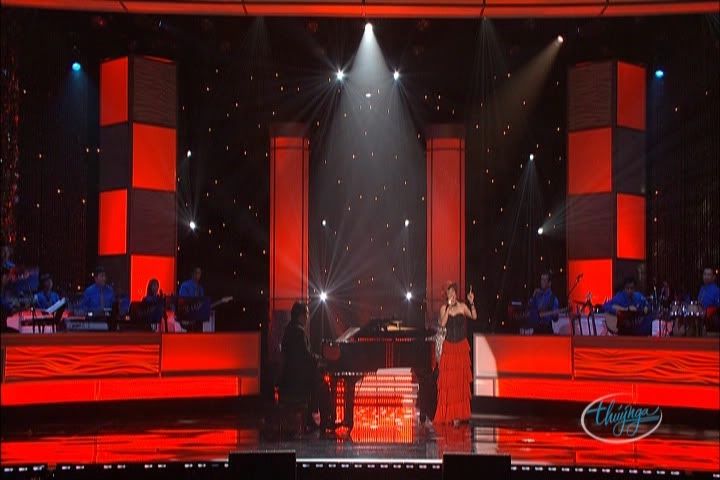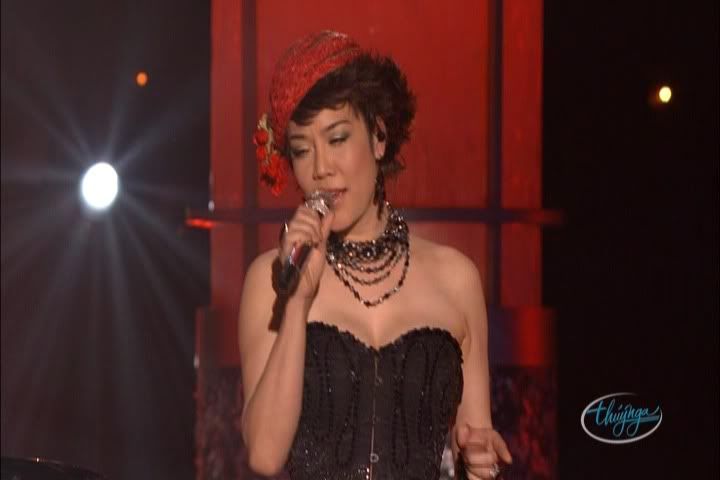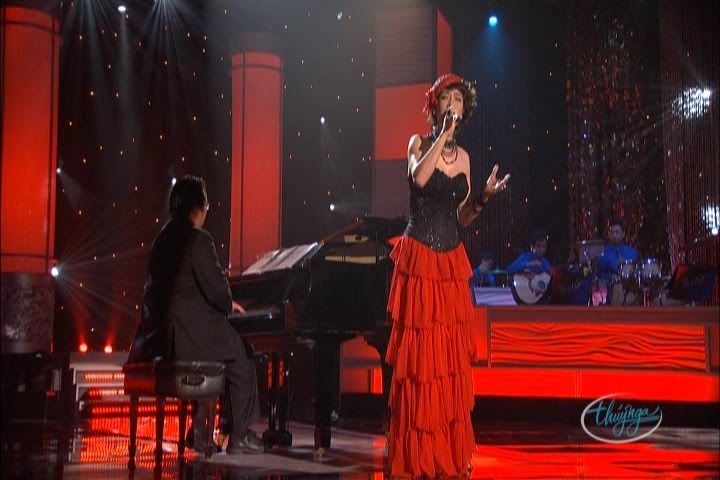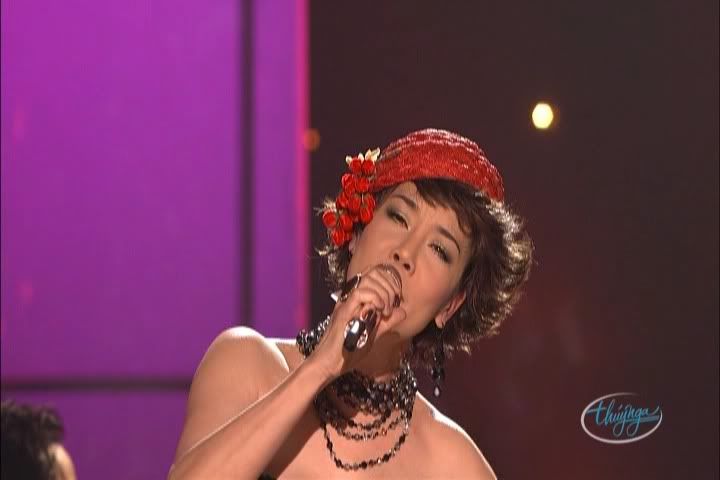 18. Tinh Dau & Yeu Nhau Bon Mua - Quynh Vi & Nhu Loan: QV looks so different in this performance but she does look fierce. Surprised they didn't give her a ballad since we all know how nice her voice is when she sings live. She put on a very sexy performance. Then Nhu Loan came out with a Grease theme and with one of my favorite Lam Phuong songs (loved it when it was paired with Chi Co Em in the performance where Henry Chuc thought he could two time Chi Bao Han and Chi Jenny Loan... tsk tsk). Nevertheless this was a great way to end the show with this upbeat number. Actually it would have been a great way to open the show too.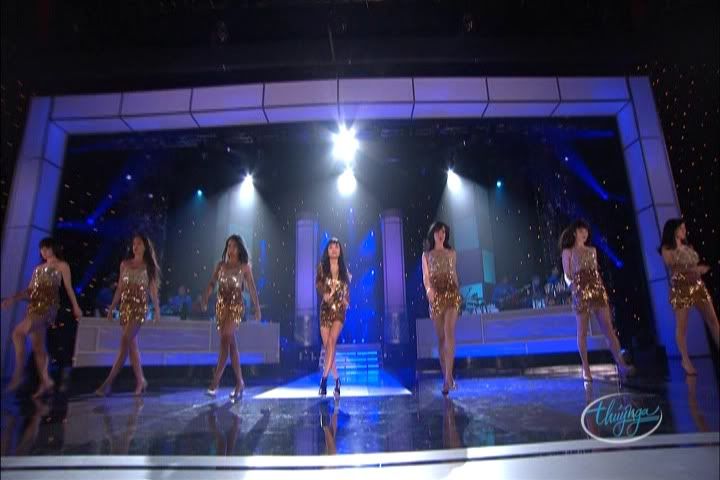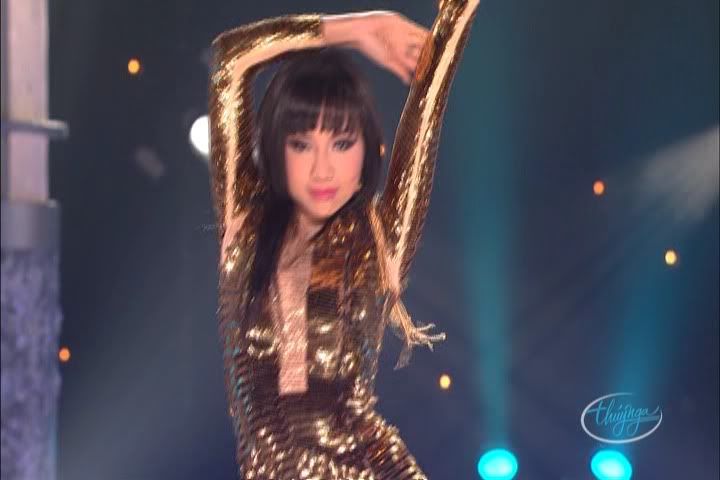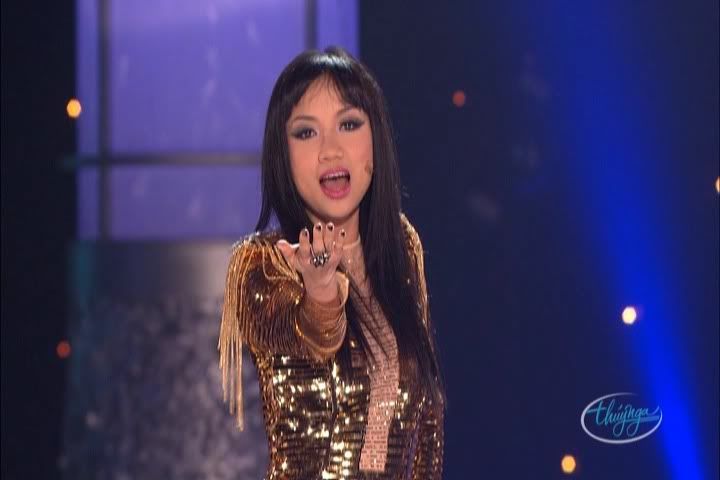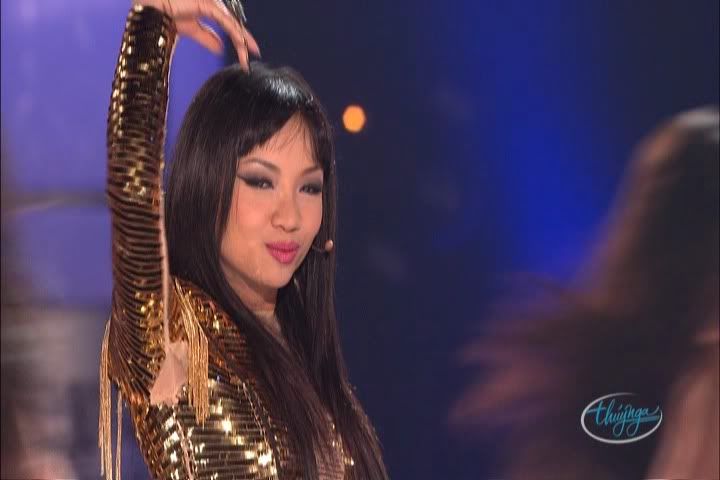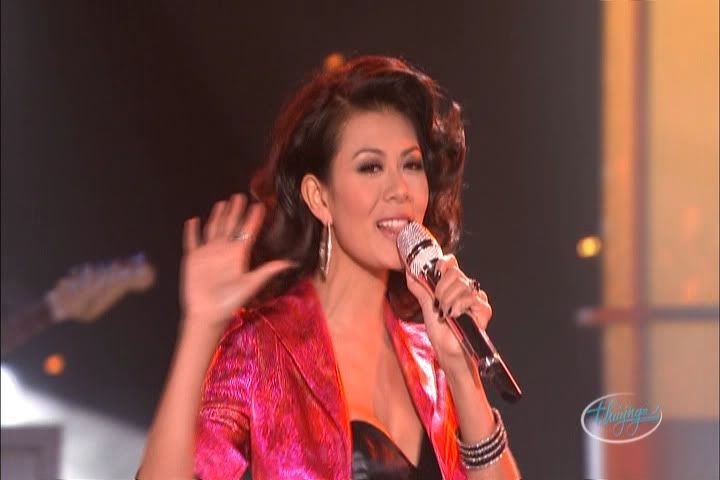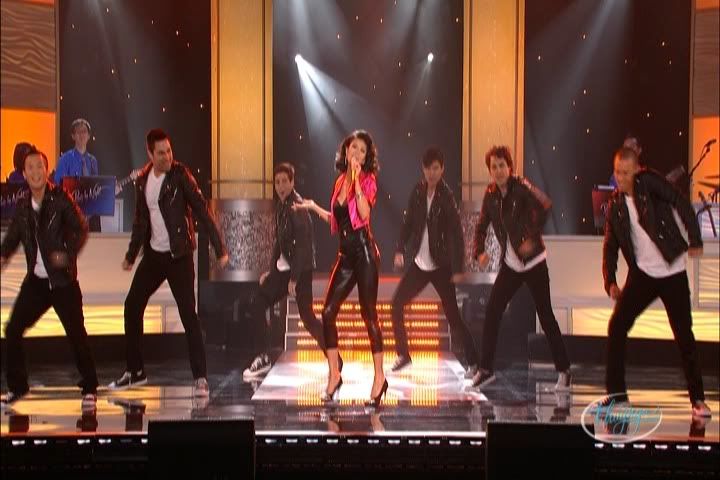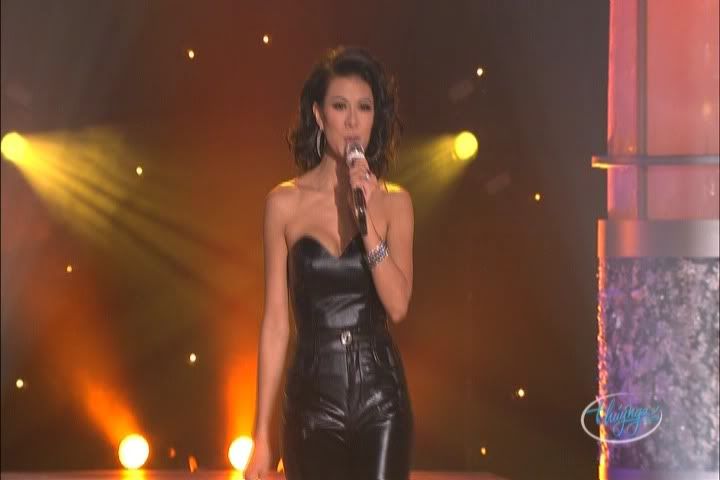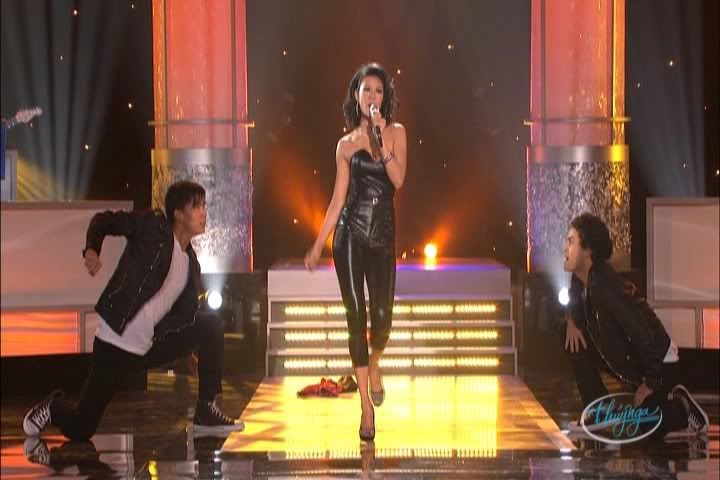 19. Finale - Doan Nguoi Lu Thu: Sounds like TTTN did a Hop Ca for Doan Nguoi Lu Thu like they usually do for their composer videos. Hope they release this on CD, same arrangement as the one from PBN 88 though.


Top 5:
1. Em Di Roi - Ngoc Anh
2. LK Em La Tat Ca, Duyen Kiep & Co Ua - Bang Kieu & Minh Tuyet
3. Tinh Dau & Yeu Nhau Bon Mua - Quynh Vi & Nhu Loan
4. Rung Xua - Huong Thuy
5. Den Khuya - Mai Thien Van

< Message edited by tallnlankyrn -- 4/14/2011 10:27:29 PM >